Biscuit is a character Nikke, a cute little girl with dogs from the game NIKKE: Goddess of Victory, where she is a supporter Nikke Burst 2 using a rocket launcher gun. cool Unlike anyone else named Happy Puppy, she has the ability to rebuild the cover of her teammates who have already broken down. with buff skills to help attacker and defender characters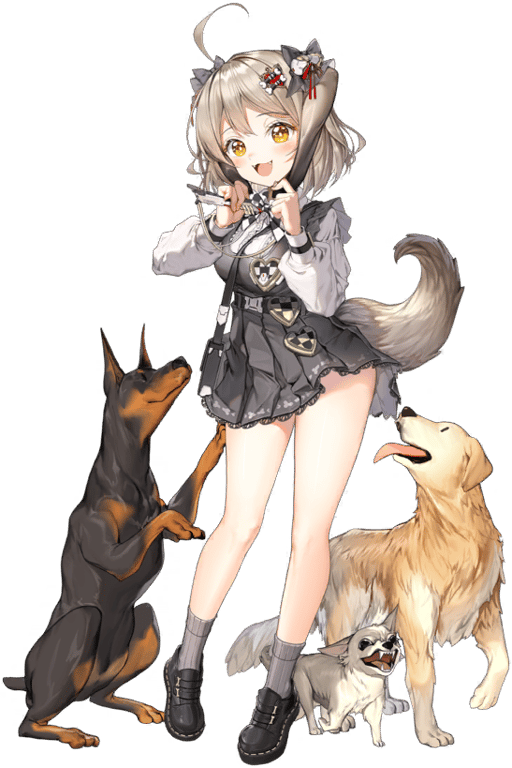 Table of contents
Biscuit Character Information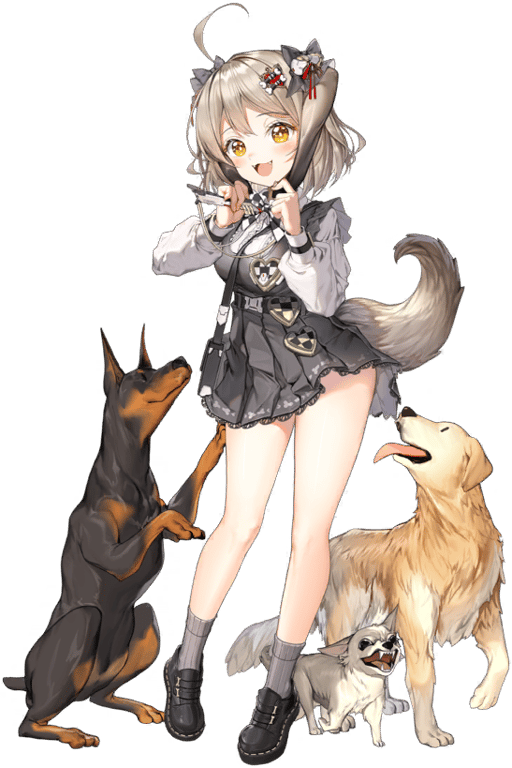 Rarity: SSR
Name: Biscuits
Company: Detra
Team: Happy Zoo
Class: Supporter
Weapon: Rocket launcher
Element: Electricity
Burst: Type 2
Biscuit Character Skill

Skill 1: Cheerful Dog (Passive)
Activates when full burst is over. Applies to all allies that are attackers.

Normal Attack Critical Rate ▲ 5.77% for 10 sec.

HP restores 5.77% of the caster's Max HP every 1s for 10s.

Skill 2: Tug of War (Passive)
Activates when a Defender ally's HP drops below 50%. Affects the targeted Defender ally.

Invulnerable for 5 seconds. Activates twice per battle.

Restores 23.26% of the caster's max HP. Activates 2 times per battle.

Burst Skill: Walk Practice
Affects 2 allied units that are covered by destruction.

Creates a new cover with 93.6% HP.

Applies to all supporter partners.

ATK ▲ 43.08% for 10 sec.

Restores HP for 55.44% of attack damage for 10 sec.
character review
Story stages: Possible in some boss stages. Because Biscuit's cover skill allows for non-lethal shots from bosses. Normally, when going through the boss level with red power, we will disappear quite quickly. But when biscuits arrived, the problem could be solved. As for the regular story stages, there are many. Her wave isn't very good. Because the enemy's cover is not very powerful Except for the laser pointer and when the cover is not broken So it's more like taking her to stand still. The recommended team for playing the boss stage would be Liter Centi Biscuit Modernia Scarlet.
Special Intercept: Biscuit are worth pairing with Makima and the train boss in Special Intercept. Because she has a skill that can make defender characters invulnerable when their health is below 50%, Makima has another immortal skill. Therefore making Makima immortal up to 3 times, standing comfortably against the green bullet, plus having a skill to create a cover that has already been broken again I could tell that Makima was very chilling. Recommended Team for Train Boss Liter Makima Biscuits Modernia Scarlet
Union Raid: Biscuit will work well in Union Raid. She is suitable for playing with a non-literal reserve team. Because her cover skills will help the team quite a bit. For the recommended team will be Pepper Biscuits, Rupee, Alice, Snow White.
Arena: In Arena Biscuits are fine. She should be used with Makima. Due to the skill that makes defender characters invulnerable when their health is below 50%, which makes them able to stand and receive ammunition instead of their allies, the team holds time well. Recommended teams are Rapunzel, Jackal, Biscuit, Makima, Privaty or Scarlet.
team information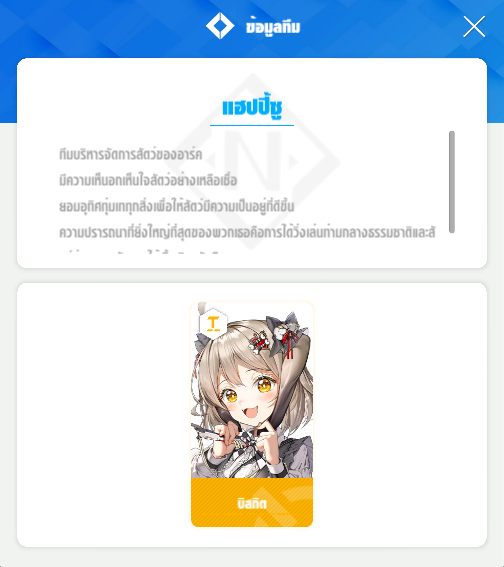 Screen Shot Biscuit