Power is a character from the anime Chainsaw Man. In this round, the game NIKKE: Goddess of Victory has a collaboration with the anime. Power is an SSR Attacker Burst 3 class character that has the ability to clear enemies in the map very quickly. from the firing of a fragmentation rocket launcher Plus you get 100% free download.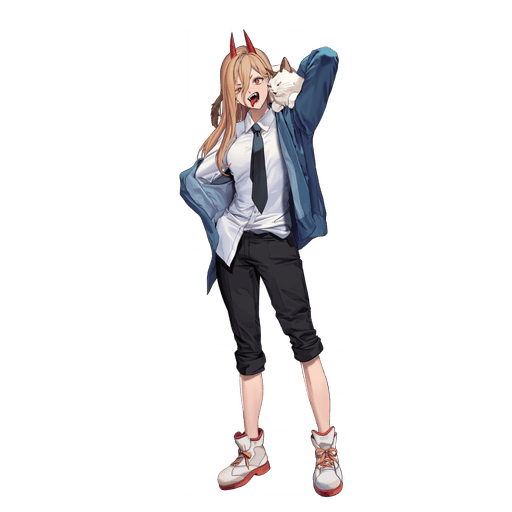 Table of contents
Power Character Information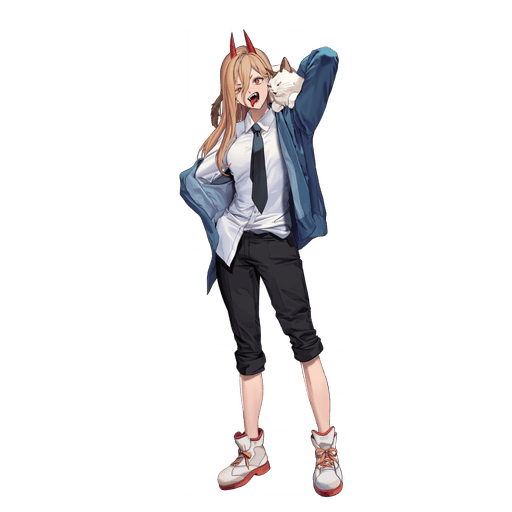 Rarity: SSR
Name: Power
Company: Abnormal
Team: Demon Hunters
Class: Attacker
Weapon: Rocket launcher
Element: Fire
Burst: Type 3
Character Skill Power

Skill 1: Blood Demon (Passive)
Activates when attacking at full charge. affect self

Blood Demon: ATK ▲ 6.4%, stacks up to 5 times and lasts for 3 sec.

Skill 2: Blood Blast (Passive)
Activates when "Blood Devil" stack is full after 18 normal attacks affect self.

Explosion Radius ▲ 38.61% for 10 sec.

100% reload can only be activated once per battle.

Burst Skill: Blood Hammer
Affects enemy units with highest ATK 1 unit.

Deals damage equal to 1584% of ATK.

Affects same target when the "Blood Devil" stack is full.

Deals additional damage equal to 1584% of ATK.
character review
Story stage: Power in that story stage. She's very good. with clearing enemies from her 2 skill effect and also having a very powerful burst skill This helps a lot in terms of damage when encountering bosses in the final wave. But she has to put a charging speed increase cube. Because it can always fire the skill stack 1, for the recommended teams there will be Liter, Centi, Power, Modernia, and Drake/Rapunzel.
Special Intercept: Special Intercept Power works pretty well against Modernia Bosses, Chatterboxes, and Blacksmiths, because the 2nd skill that fires it deals spread damage. That side allows us to clear rockets and grenades much faster. Plus the burst skill is very powerful. So we can finish the boss in time. Recommended teams for powers in this mode are Liter, Centi/Rupee, Power, Modernia/Scarlet, and Drake.
Union Raid: Union Raid Power is good. Since there is only one boss, we can comfortably shoot skill 1 stacks, and after skill 2 is activated, the burst skill's damage will increase greatly. So can finish the boss faster or reduce the boss a lot Teams to play with Power are Liter, Centi, Power, Modernia, and Drake/Rapunzel.
Arena: As for the Arena, Power is quite nice to use as well. Because her rocket launcher gun can make the skill burst gauge quite fast. As a result, our team has used the skill before the opponent. There is also a side spread damage from the 2 skill effect as well. Recommended teams are Noise, Jackal, Noah, Scarlet and Power.
team information
Screen Shot Power