Update the Tier List of game characters NIKKE: Goddess of Victory, abbreviated as NIKKE. Tier Listing is a personal opinion. which is provided as a guideline for friends who just started playing and don't know which one is good Which one is good?
*Tier List after Collab Chainsaw Man patch update as of 7/3/2023.
About Ranking Tier List within the game

For this tier will be based on the character's abilities. Which overall ranking, which one is on what tier, friends can check from the illustration above As for if anyone wants to know each detail, they can check from the list below.
Okay, now let's start looking at which characters we should use or should find to join the team.
---
SSS tier characters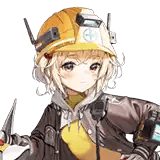 Liter
Every success requires grandma. This word is not exaggerated for Liter Nikke Burst 1, the best OP in the game. Grandma's cheating ability is The increase in attack power, the maximum number of ammunition, the cooldown of the Burst skill is reduced during the Full-Burst range, and most importantly, it also has the ability to heal bunkers as well. It can be said that it is complete.
Centi
In addition to grandma, there is also a grandma's son like Centi Nikkei Burst 2 who has the ability to cheat death, that is, create a shield to receive damage instead of bunkers or blood in our team. Which this shield, when shot down in the last hit, no matter how much damage it takes, will go into the cover or just 0 blood. In addition, she also has a nikke that can increase the Burst gauge very quickly.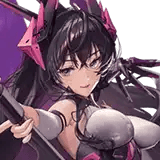 Harran
The older sister, Harran, wields a scythe-like gun that deals Burst 3 damage with the more enemies she kills. The more attack power is higher and there is also an AoE Burst skill that can sweep all enemies in the blink of an eye. Plus, she's one of the few Burst 3 nicks that can increase her Burst gauge quickly.
---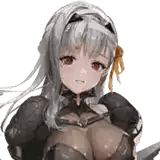 Modernia
Modernia's Ark vacuum cleaner title, Burst 3 damage is awesome in terms of clearing enemies in this patch. When pressing Burst, there will be an additional 5 seconds of Full-Burst duration, which allows her to destroy enemies. A lot of addresses are very good. Tell me which stage there are many enemies. Carry her, you won't be disappointed.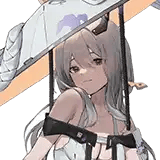 Scarlet
Scarlet, drunk girl But the damage is the strongest among all Burst 3, with the ability to hit that force is When she has fired 10 shots, she gains an attack damage buff. This buff can overlap, causing Scarlet to fire massive amounts of damage.
SS tier characters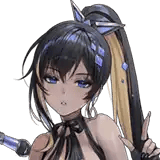 Noise
Noise, a young singer of the Defender Burst 1 line, who, in addition to having the ability to provoke Received ammunition for friends She can also heal her teammates.
---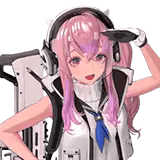 Pepper
Dr. Pepper, a Supporter Burst 1 Nikke who is not only good at healing. She can also do pretty good damage in some levels as well.
Rapunzel
The sinful nun Rapunzel has 1 stand for healing teammates in Burst 1 position, plus has the ability to kill shot spawners as well.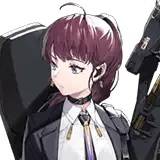 Dolla
Supporter Burst 2 Nikke that can reduce the cooldown of Burst skills and also auto-increase allies' ATK every 10 seconds.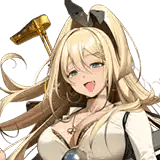 Rupee
Mini-Scarlet, a nikke that is Burst 2, but the damage is very strong. The kind that is stronger than some Burst 3. If the team lacks damage, they can use her at all. Guaranteed to pass the remaining damage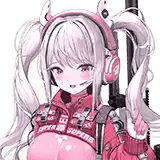 Alice
Bunny girl Alice Nikke Burst 3 holding a sniper but shoots as fast as a machine gun For those who don't have a good Burst 3 to use, she's another interesting option.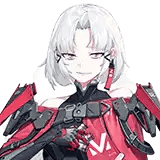 Drake
A villain that can't hurt, Drake Nikke Burst 3, in addition to shooting strong bosses. There are also skills that can support teammates such as increasing attack power and accuracy rate.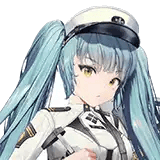 Privacy
Privaty, Nikke Burst 3, who, in addition to having Burst skills, is an AoE skill and also an AoE skill that stuns enemies. Plus, if she gets the last shot at the stunned enemy, the damage will go up a lot.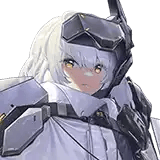 Snow White
Nikkei Pilgrim Burst 3 who eats everything Snow White by the ability that makes her so much better is her Burst skill will charge a laser shot in one flower in a very strong way, which If we set a good team She can shoot bosses.
Characters in Tier S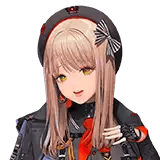 Emma
Emma Nicke Burst 1, in addition to the headlights being tight and tight, her healing abilities are also tight as well. The more she gets hit, but the lighter the damage, the more her chance to heal than the damage received.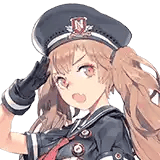 Miranda
Miranda is a tight-calf Nikke Burst 1 that can greatly increase the attack and critical damage of the most powerful attack on the team.
N102
The beloved girl of Nikkei House Burst 1 Level SR, for those who do not have Nikkei Burst 1 can use her. She has abilities that increase the attack power of the whole team.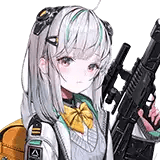 Admi
Nikke the Burst 2 meow-cat, which is not only cute but also It also has outstanding abilities. Increases the reload speed of teammates.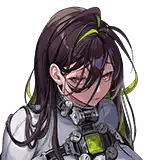 Guilty
A tight prisoner Nikke Burst 2 with unique abilities is Copying the attack power of Nikke, who has the highest attack power on the team. This means that the more powerful your Burst 3's damage nicks are, the more powerful Guilty's shots will be.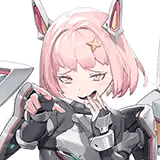 Noah
Pilgrim Nikke loli who laughs hahehe. Can also make the team invulnerable when using the Burst skill.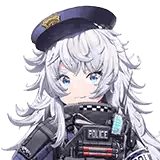 Poli
Fluffy Nikke dog , Burst 2 that will create a shield with a buff that increases all attack power when pressing the Burst skill, and also shares the damage received from Nikke with the least health.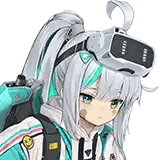 Epinel
Little Nikke rides skateboard Burst 3, who if she kills an enemy, she gains an attack buff. Which can be stacked There is also a Burst skill that is quite powerful AoE as well.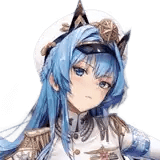 Helm
Nikke, the captain of ship Burst 3, is a damage semi-support. by her skill when used Will cause all teammates to gain lifesteal buffs.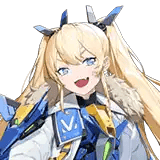 Laplace
Laplace Nikkei Burst 3 who wants to be everyone's hero With outstanding abilities, it is When fired, her bullets spread sideways as well. And most importantly, the Burst skill, she can turn her gun into a boss laser. which inflicts enormous damage over a period of time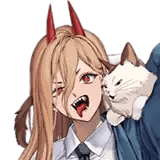 Power
Collab from anime the Chainsaw Man Burst 3 . Her unique ability is her Rocket Launcher, which has a reload speed buff that allows it to fire quickly. Additionally, the projectiles fired also deal damage to nearby enemies like Laplace.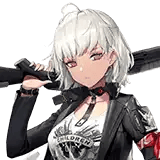 Sugar
Sugar Nikke Burst 3, a boss shooter whose name is sweet. But her abilities are quite brutal. For example, when using the Burst skill, she will buff up a lot of attack power. with increased accuracy rate She also grants ammo capacity buffs to all shotgun-using Nikke.