Just a few more days with the best games that the fans around the world has been waiting for a remake for 17 years, Resident Evil 4 (or Biohazard 4) will be released worldwide on March 24th. Which has already created excitement with the demo test, received a very positive response. Today we will take you back to the story before coming to this part and the characters that we will meet in this game!
The table of contents – Summarizes the Story from RE2 to RE4.
The plot of Resident Evil 2 Summary
Resident Evil 2 takes place two months after the events of Resident Evil 1. When perennially handsome hero Leon S. Kennedy travels to Raccoon City for his first day in the RPD. In a while, sweet girl Claire Redfield also arrives in Raccoon City. to find his long-lost brother, Chris Redfield. Both of them met at a gas station near downtown while encountering a horde of zombies. Leon and Claire fled into the city to the Raccoon City police station to find help and information about this nightmare. But they had to be separated by a trailer hit. Claire tells Leon to meet him at the police station. But when they arrive, they find that the entire police station has been killed and Chris has already left town.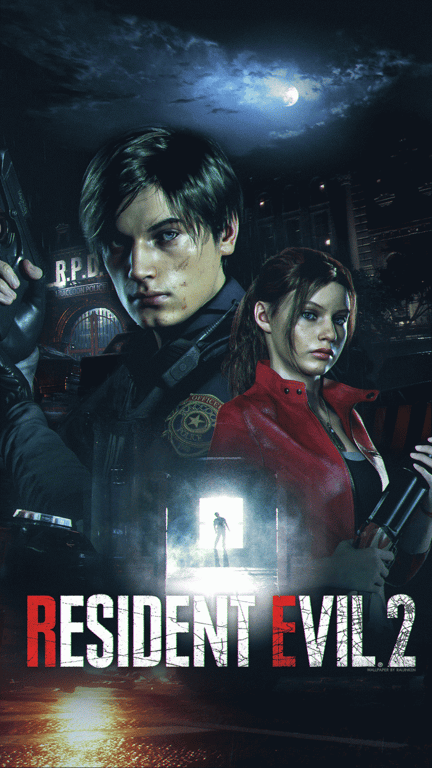 While looking for a way to escape from the city and investigate. The two met Sherry Birkin, the daughter of Dr. William Birkin and Dr. Annette Birkin, an Umbrella Corps G-Virus researcher, using Raccoon City to test the G-virus, with Raccoon City Police Chief Brian Irons accepting bribes from Umbrella Corps, witness and hide evidence about company experiments. By the way, Leon's side also meets Ada Wong, a female spy who claims to be looking for one of her lovers, the Umbrella Researcher, but is actually here to steal the G-virus.
Then the truth was revealed. Annette placed a sample of the G-virus inside Cherry's necklace. Ada took the necklace. Meanwhile, William injects himself with the G-virus in an attempt to protect his creations from a special unit sent by Umbrella Headquarters. He then mutated into "G", a terrifying monster that killed everyone indiscriminately. Plus, embedding the G-virus in the Sherry too. Claire must find a way to create a serum to cure Sherry before she mutate. In which Annette agrees to tell the process of producing the serum so she can save her. Leon and Ada face off against "Mr.X" (or Tyrant). Finally, Ada confesses her love for Leon and sacrifices her life to save him.
After a heated fight and Sherry's healing serum, Leon, Claire and Sherry reunite on the emergency escape train. but had to face the final Tyrant During the battle, Leon gets help from a mysterious woman. (Which is Ada!) But the fight isn't over yet. because there is still "Final G", but Leon killed it with train's self-destruction system. After escaping from the city, Leon was determined to overthrow the Umbrella Corporation and Claire still continues to search for her brother Chris.
After finishing the back story, there is also an additional story of HUNK, a special unit mercenary sent by Umbrella to perform the task of recovering the G-virus as well. Which this mission will be successful or not depends on the player anyway!
From Rookie Cop to Special Operations Spy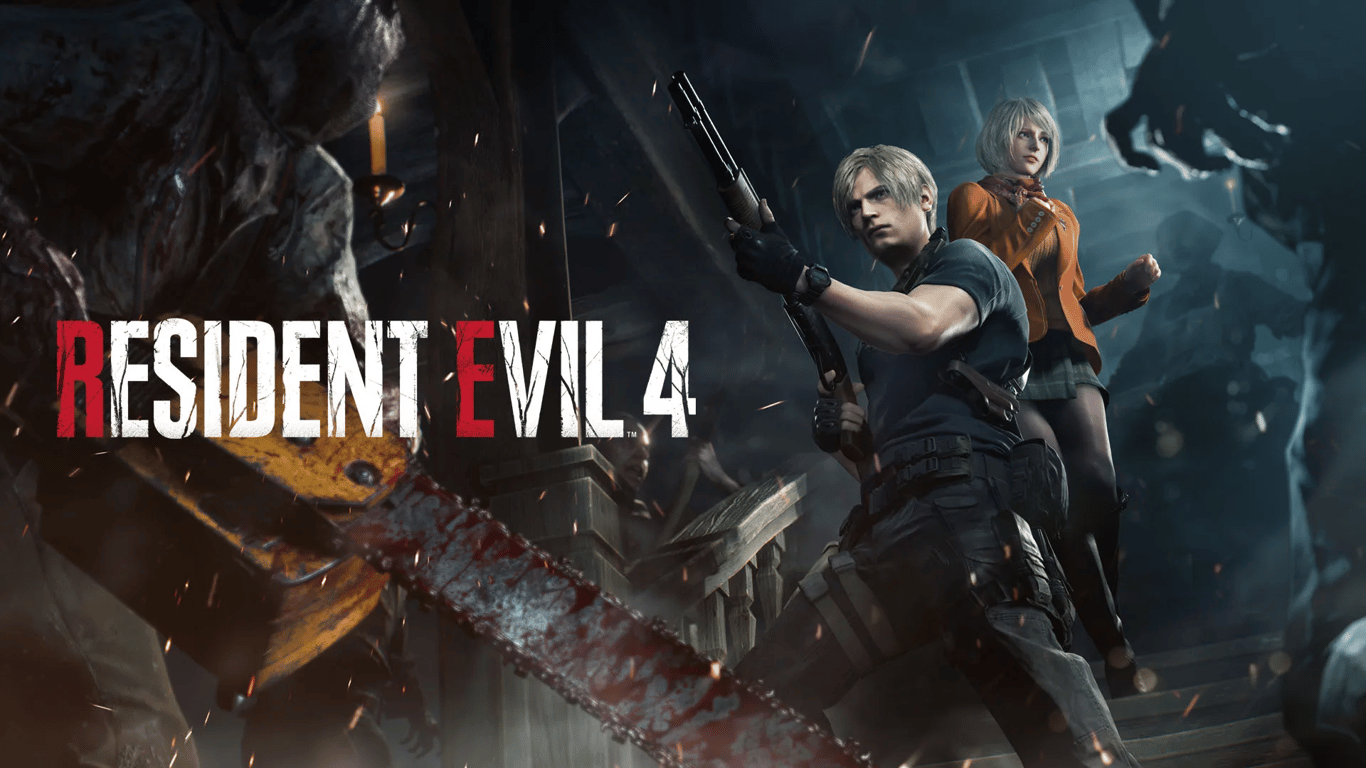 Resident Evil 4 will continue the story from Part 2 for 6 years. The protagonist is still a young cop, Leon S. Kennedy. After completing the RE2 story, he is trained in a secret government program in exchange for protection. This time, he returns with intensity and experience in combat. In RE4, he receives a direct mission from Mr. Graham, the former president of the United States, to bring Ashley Graham, the only cherished daughter who was kidnapped by a strange cult village, "Los Iluminados", in Spain, led by Osmund Saddler.
After infiltrating a cult village, it is discovered that the villagers were being used to experiment on the Las Plagas parasite, which made it look like a zombie and came under Sadler's control. Will young Leon help Ashley out of this? And what exactly does the Los Iluminados cult have come to be? So what's behind the most terrifying cult beliefs? We'll find out in Resident Evil 4 Remake.
Characters you will meet in Resident Evil 4
Leon S. Kennedy
A young police officer, after experiencing the horrors of RE2, trains in a secret government program in exchange for protection. And went on many missions with Jack Krauser, then became a special agent for the United States federal agency. This time, he's given a direct assignment from former US President Graham to travel to the eccentric village, Los Iluminados, in Spain, where the ex-president's daughter, Ashley Graham, was kidnapped.
Ashley Graham
The daughter of former US President Graham, the Commander-in-Chief of the US Army in 2004. She was kidnapped and being hostage by the Osmund Saddler who led the Los Iluminados cult, where he secretly plotted a nefarious plan.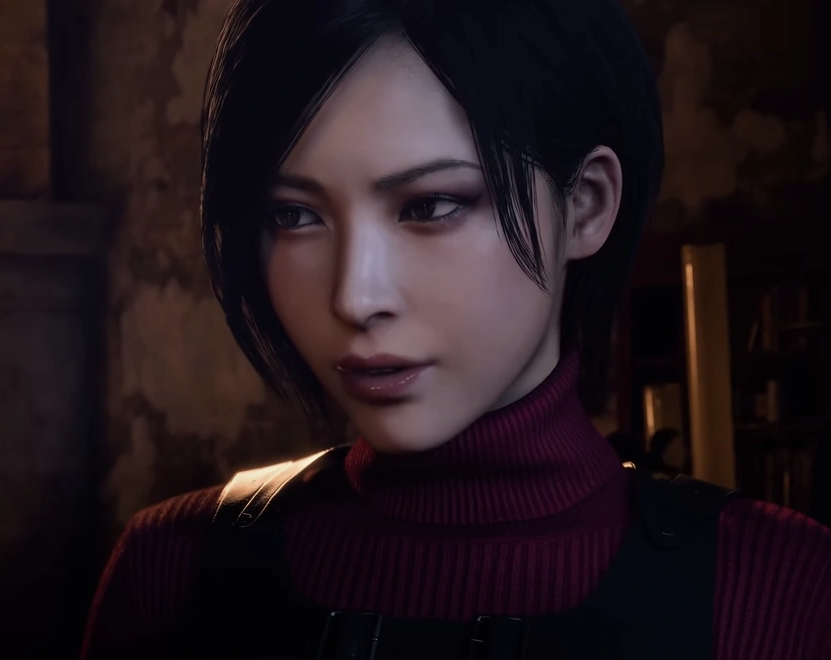 Ada Wong
Mysterious beautiful girl of Asian-American descent. A spy full of inscrutability, Ada likes to operate in secret and always behind the scenes, she always has a lot of important secret information that is useful to the organization. But at the same time, she is ready to betray and destroy those organizations with information in her own hands. Without caring about the people around or even the employers who hire her as well.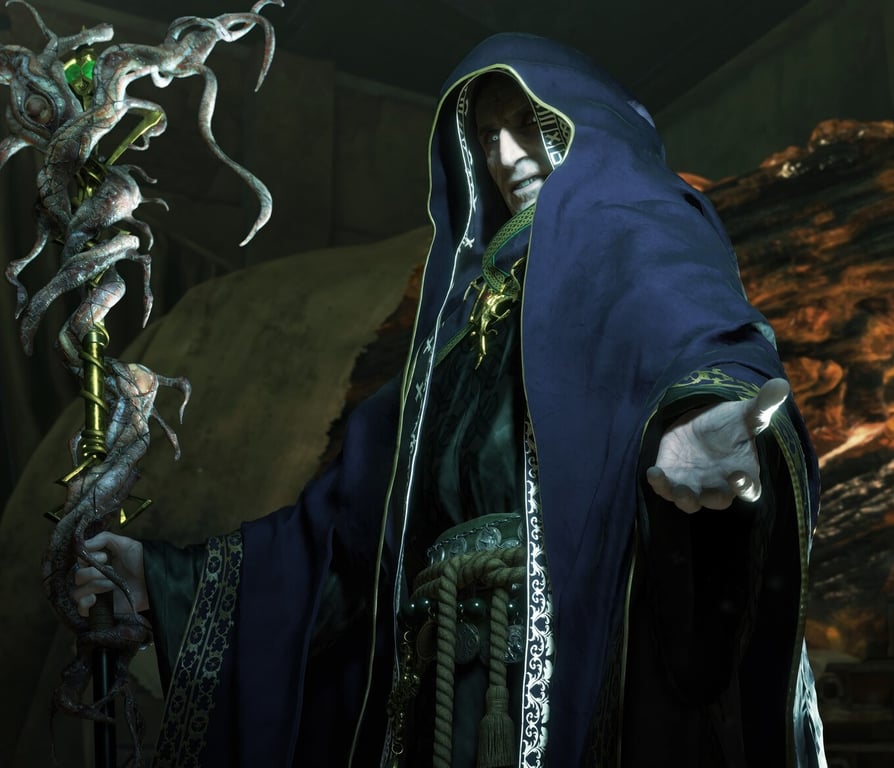 Osmund Saddler
Also know as Lord Saddler, leader of the Los Iluminados cult and paramilitary organization. He is also the head of biological weapons research in remote areas of Spain. In the early 2000s, Sadler's leadership gave rise to his cult by using the bioweapon, Las Plagas, to control the minds of the villagers. To complete his plans for world domination to the next level. He has kidnapped Ashley Graham, the former President's daughter, to use in the plot as well.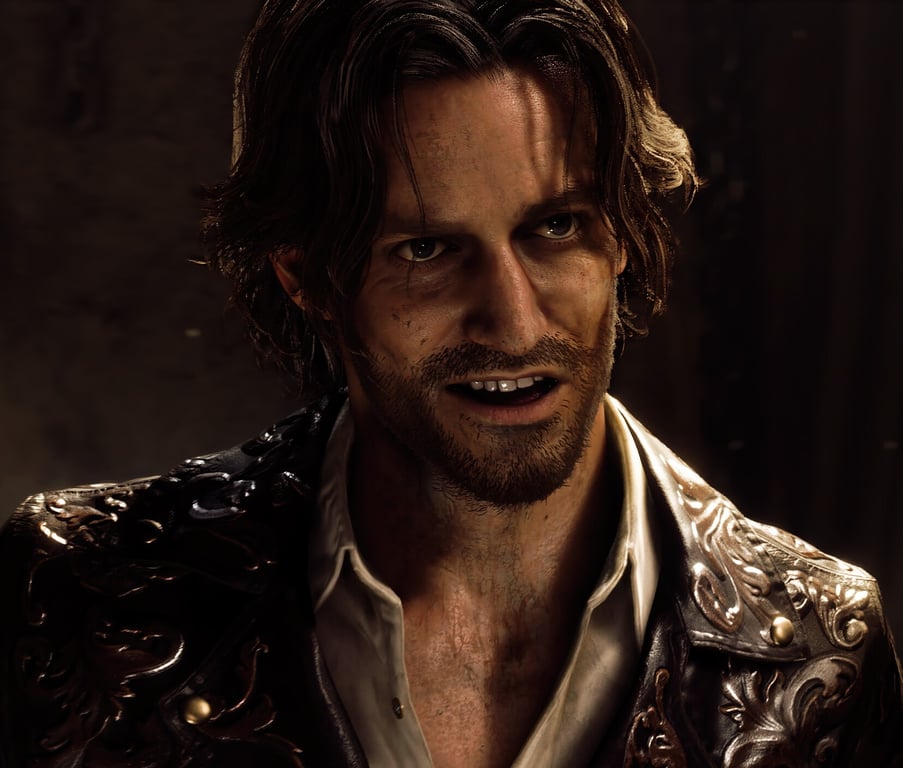 Luis Sera
A spanish biologist, he was recruited to work in Sadler's cult research department for the genetic modification of the parasite and bioweapon, Las Plagas, where he eventually betrayed the cult and wanted to destroy all of its research.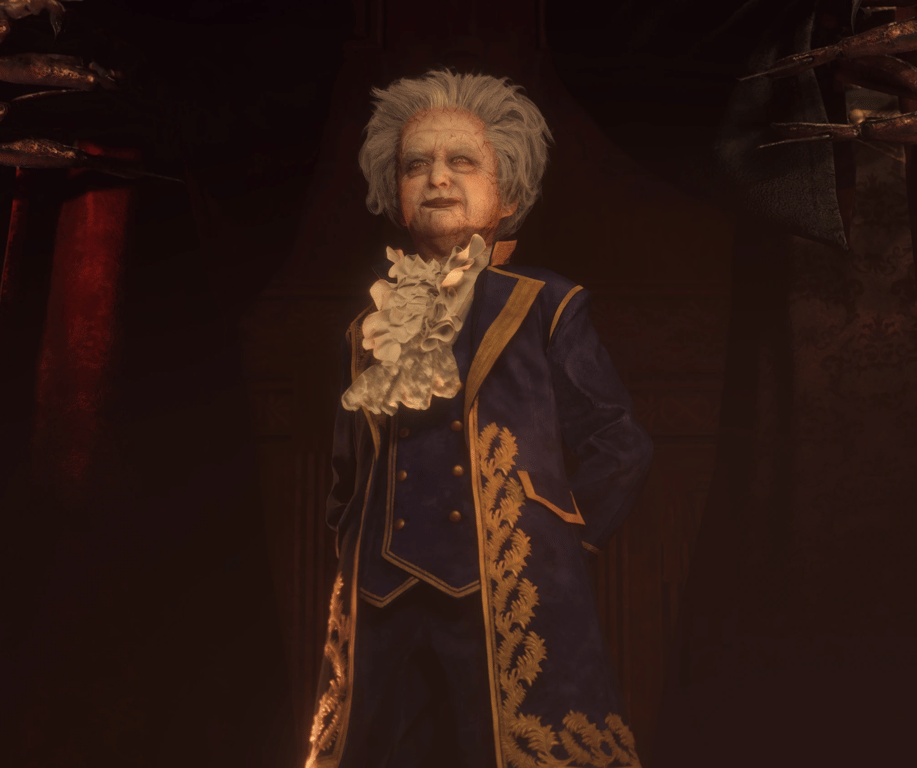 Ramon Salazar
A Spanish nobleman from Valdelobos, a descendant of 15th-century warrior nobles, Salazar abandoned Catholicism and converted to Sadler's cult. This gives him access to bioweapon research. Although he looks like a 10-year-old boy, but he has gray hair and wrinkled face. The truth is he was actually only 20 years old.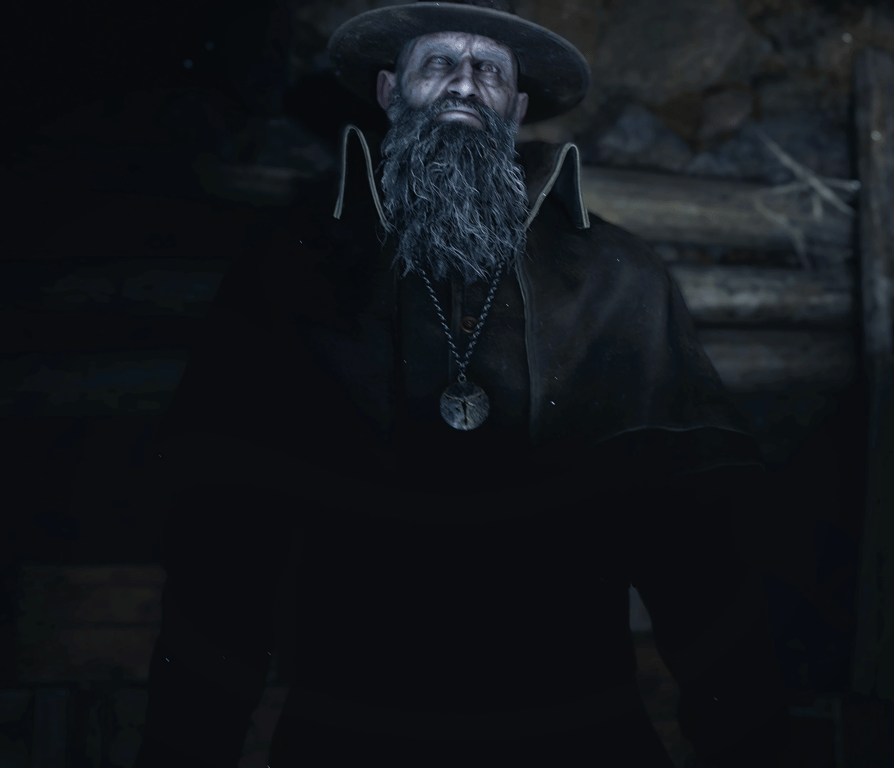 Bitores Mendez
A Catholic priest who runs the church in Valdelobos and head of the local village, Méndez is under the influence of Osmund Saddler. wear a trench coat, wear a left prosthetic eye and has a superhuman strength endurance. Plus, he can moving quickly.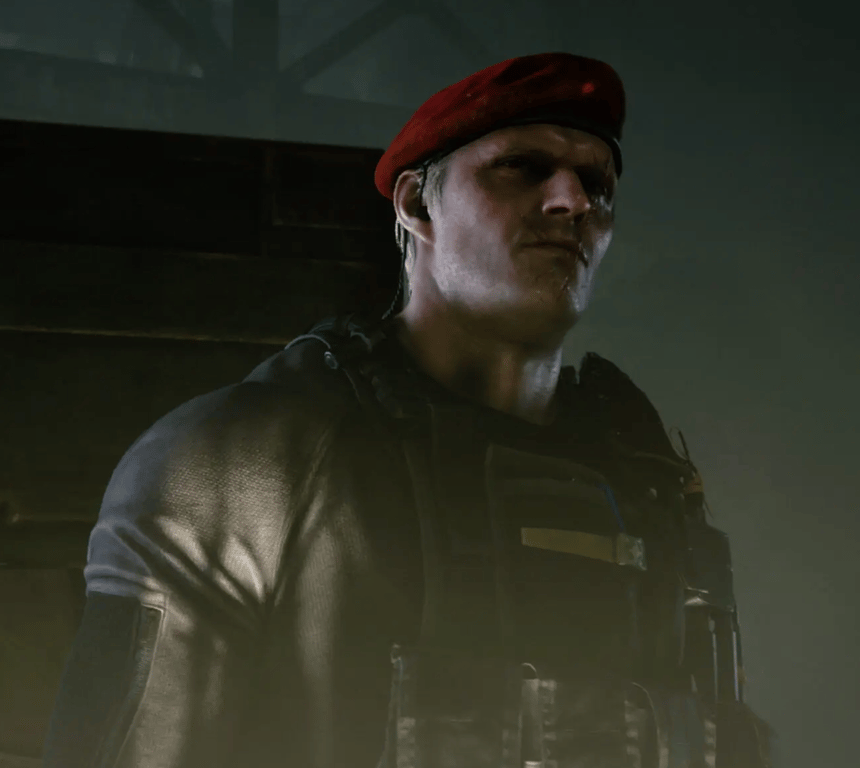 Jack Krauser
A former agent of the Third Organization during the War on Terror, Dr. Albert Wesker's aide. He was previously a soldier in the USSOCOM unit known as "Silverdax," the same unit Leon was formerly affiliated with. He used to operate as partners together. Krauser reappears in Part 4 and participates in infiltrating the village cult in pursuit of parasitic research.
Ingrid Hunnigan
United States Federal Representative Liaison with Field Operations Support (FOS) and first working with Leon S. Kennedy in RE4. In the game, we'll see that she always communicate with Leon time to time, asking for situation or giving him an infomation.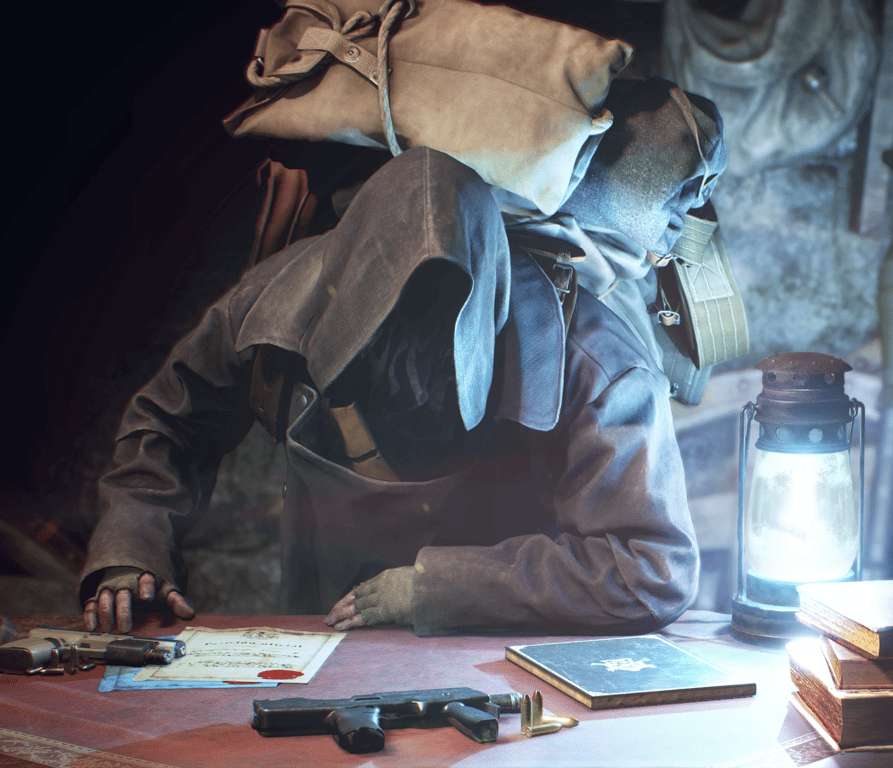 Merchant
An outstanding character of RE4 and indispensable, because he is a mysterious man who sells various items to us, including weapon upgrades. Often wearing a hooded robe to cover the eyes, making it look extremely mysterious, but without any danger.
Get to know Resident Evil 4
Resident Evil 4 is a sequel released in 2005 on the GameCube. The player fans were regarded as the Best part in the RE series due to changing the whole new traditional style of playing system. Take the gameplay to the next level and also use the RE Engine to develop graphics, making the game extremely realistic. The game has a larger area, players have complete freedom to explore different houses. Character control has become more diverse. From what used to be able to just lift the knife, cut or aim to shoot automatically, but in RE4, players can aim to shoot at any part of the enemy. Knocks the enemy away and kicks them again even to jumping through the window which in other parts never before.
Also, enemies have changed from zombies to parasites, giving more action and intelligence than ever before, making RE4 a game that serves up a new type of action horror to fans very well. After that, these systems were used in later titles and improved over time. Until now, after Capcom started picking up the old games of the series to remake them. So there was a trend calling for part 4 to be remade. Of course, they don't disappoint you!
What are the changes in RE4 Remake?
For RE4 Remake, it will still have the story of the original version in 2005, there may be some adjustments to the story and some characters to be more distinctive from the original. But will have to overhaul the graphics to be more modern and realistic, improved the combat system to be more fluid than before, solve movement and other problems that occur in original version. On March 10, 2023, the Demo will be released to try and play. And most recently the media started to come out and rate the game already. Say that you can't miss to play anymore, people!
The game will be released on March 24, 2023 worldwide. It can be played on PlayStation 5, PlayStation 4, Xbox Series X and Series S, Microsoft Windows via Steam.
Articles you may be interested in