Valiant Force II Character Guide System Event
Lola (Lola) is a free SR character from the pre-registration event of Valiant Force 2. Lola is a Ranger class character capable of dealing massive single-target damage to enemies. And after dealing damage, Lola will grant a buff that when hit will attack back. along with receiving buffs that increase attack power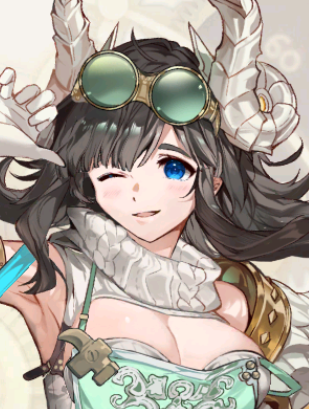 Lola's Unique Skill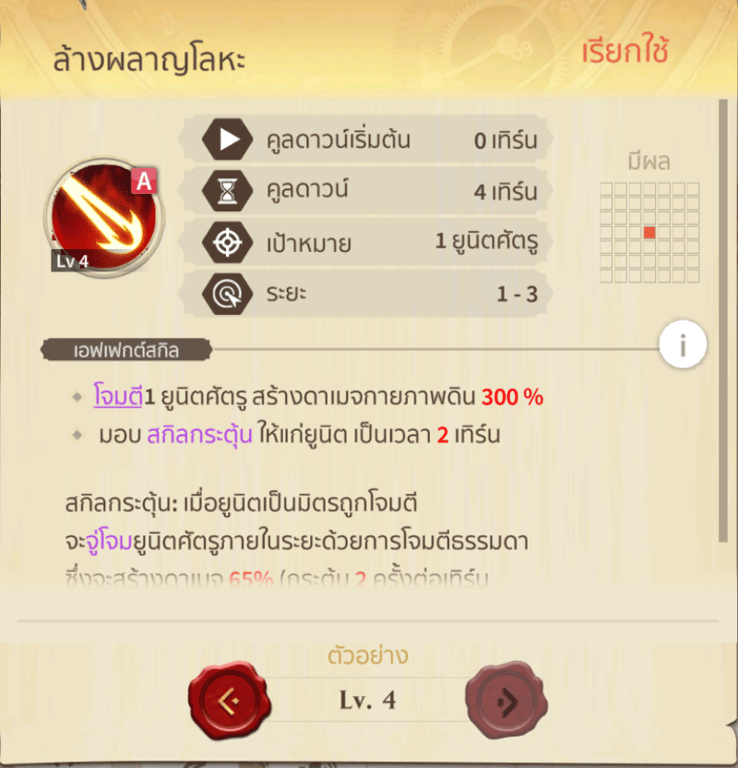 Destroy Metal
Initial Cooldown: 0 turns
Cooldown: 4 turns
Target: 1 enemy unit.
Phase : 1-3
Max skill level: 4


Skill effect
Attacks 1 enemy unit, dealing 300% earth physical damage.
Gives a unit a boost skill for 2 turns.

Skill Boost: When a friendly unit is attacked, it will attack enemy units within range with a normal attack. This will deal 65% damage ( 2 triggers per turn).

Give this unit

Boost

:ATK, increase ATK equal to 20% of this unit's ATK for 2 turns.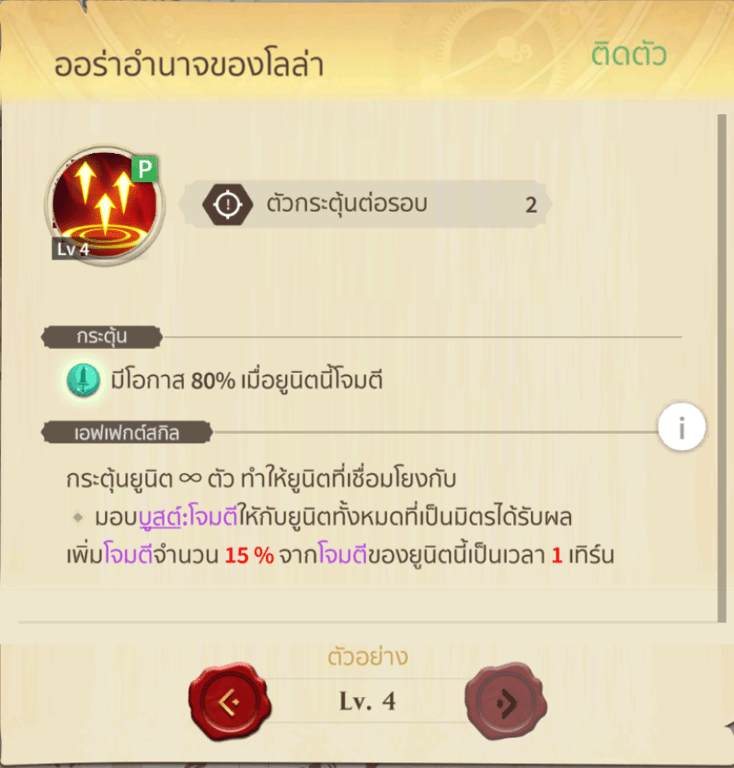 Lola's Power Aura
Actuators per round: 2
Has an 80% chance when this unit attacks.

Skill effect
Activates ∞ units, causing the unit associated with it to grant

Boost

:ATK All friendly units gain an Attack bonus equal to 15% of this unit's Attack for 1 turn.
Job Detail Lola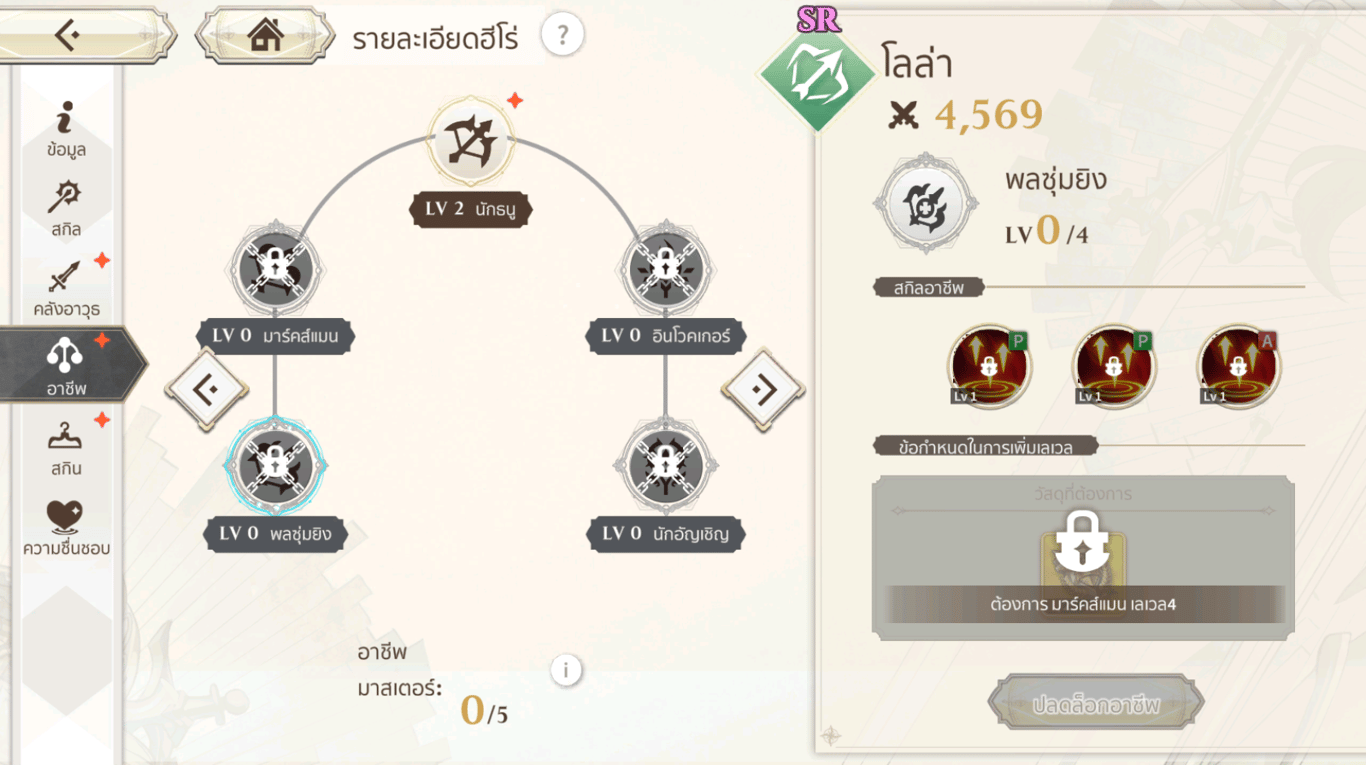 Review Lola (Lola)
Recommended Job: Sniper, this job allows Lola to shoot at a greater distance. and also gains a buff that increases attack power as well Additionally, after firing, one more movement can be triggered by hit-and-run effects.
PVE CONTENT: Lola is a pretty good damage dealt when going through the storyline. Because of her skill, in addition to doing very strong single-target damage And she also gives boost buffs. This buff will cause when hit to attack enemies within range. along with a buff that increases attack power Which, in addition to getting buffs to increase attack power from the effects of personal skills She also received a buff to increase the attack power of the sniper job skill. Therefore making the next turn able to inflict massive damage from the shooting skill of the sniper job and every shot of her will always be outside the enemy's attack range because of the attack range buff effect Playing our levels will be very comfortable. Without worrying about her being attacked.
PVP content: Arena Lola is quite scary. Because of the buff to increase the attack power and increase the attack range of the sniper job. This allows her to kill enemies with a single shot from a distance for free.
Recommended team: For Lola's recommended team. Since Lola is a long range damage, it goes with any team like Faye, Jenny, Lola, Eleanor, and Elise or Vincent. This team will have a link of Elise or Vincent. Giving Lola a chance to go out and hit as well
Recommended item set
R-Rank Items : Attacker Set 4pcs + Amity Set 2pcs
R+ Rank Items : *4 Physical Strength Sets + 2 Brilliant Sets
Rank SR Items : **4pcs Cunning Set + 2pcs Fury Set
*Power set will grant a 35% attack power buff which allows Lola to deal more damage.
**Because Lola is a long range damageer. Putting 4 pieces of boiling water is not worth it. Causing a clever set to be used to increase the chance of critical hits
Lola's Profile
| | |
| --- | --- |
| sex | female |
| height | 155 cm. |
| weight | 45 kg. |
| place of birth | Cromwell Astilan (Gavalon) |
| like | Her family, bread, befriending wild beasts, custom-made accessories, sorcery engineering. |
| do not like | gourmet food (too little food), poachers |
| series | revolutionary leader |
Story
Name: Lola Winters
Lola was so persistent that she eventually became a blacksmith. (Though she always insisted it was an art.) For many years she lived in the forge and watched her father, Lorgen, at work. This led Lola to follow in her family's footsteps and become a skilled blacksmith herself.

over the years Lola has made a name for herself despite her young age. She is known for her ability to create powerful equipment. From many rare and precious pieces It can be said that her skill is comparable as well. With enough of you, you can say that
favorite group
liking bonus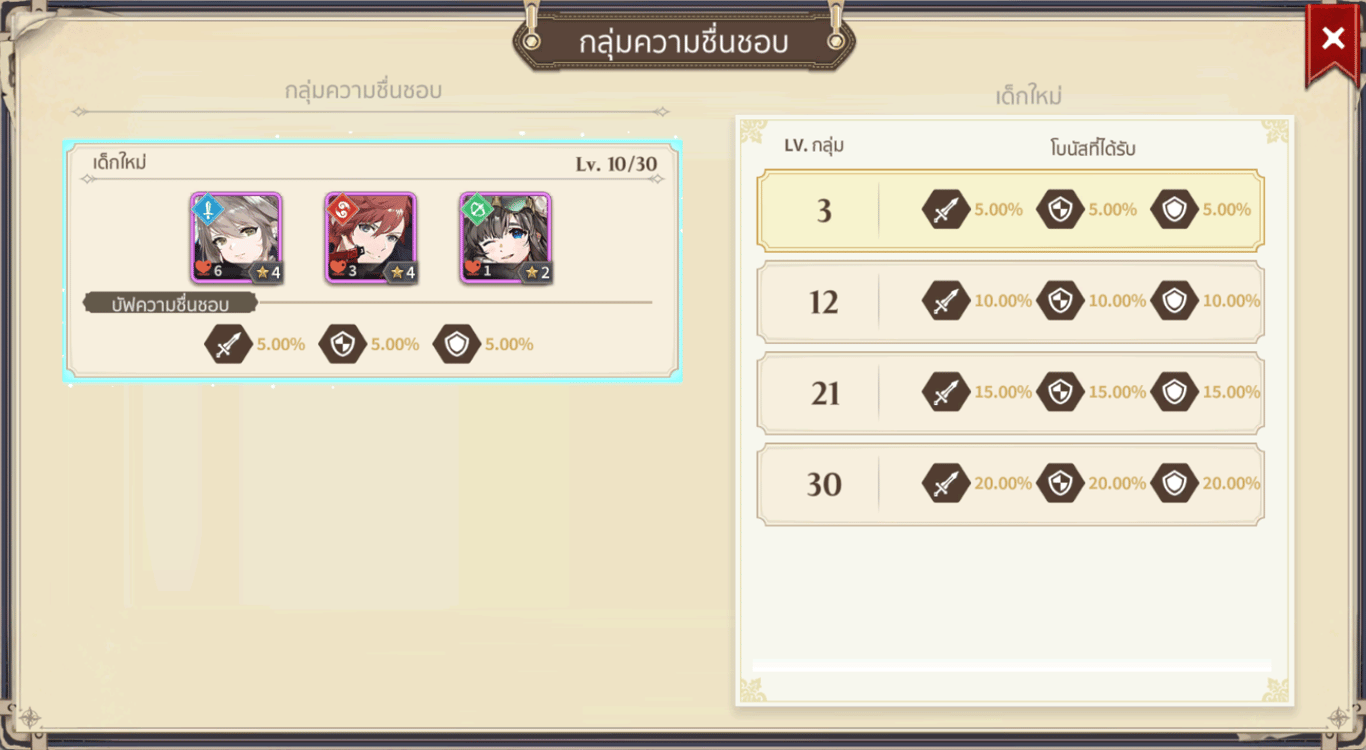 Screen Shot Lola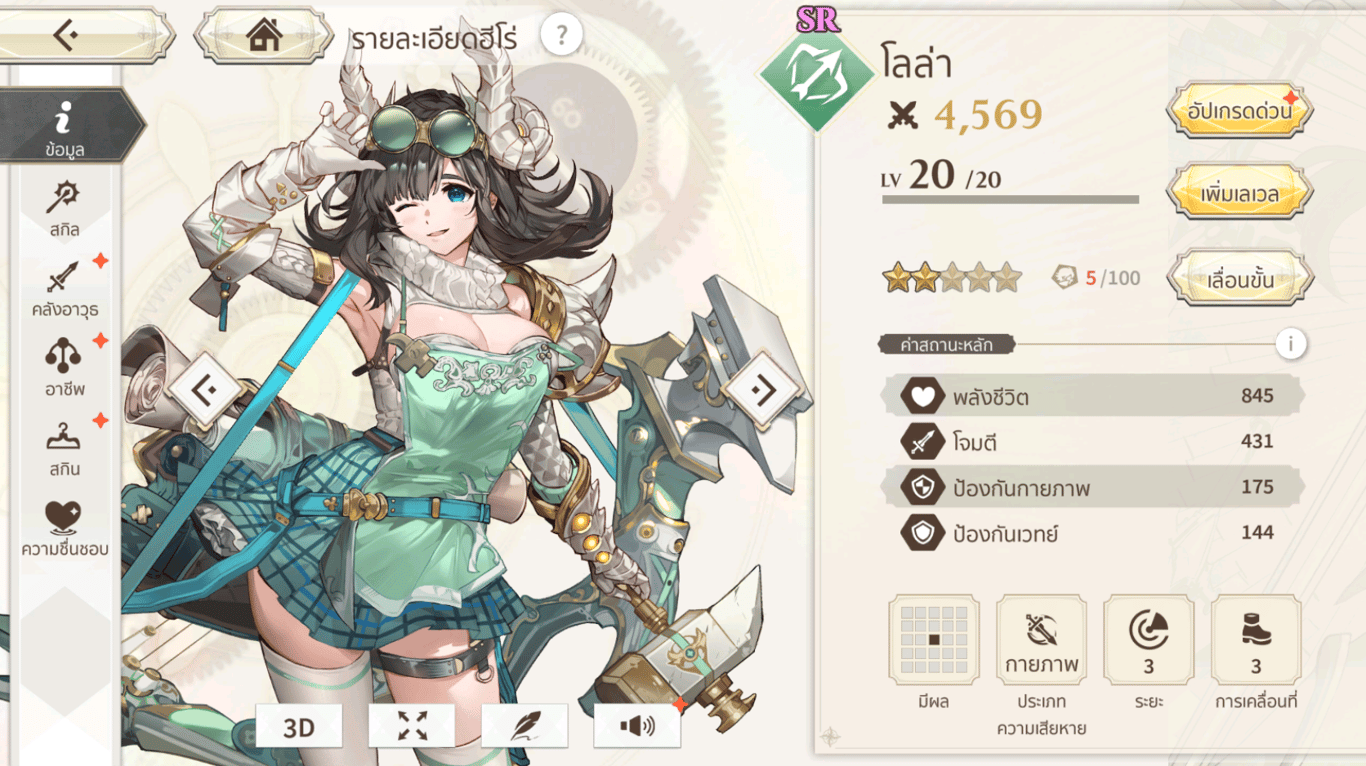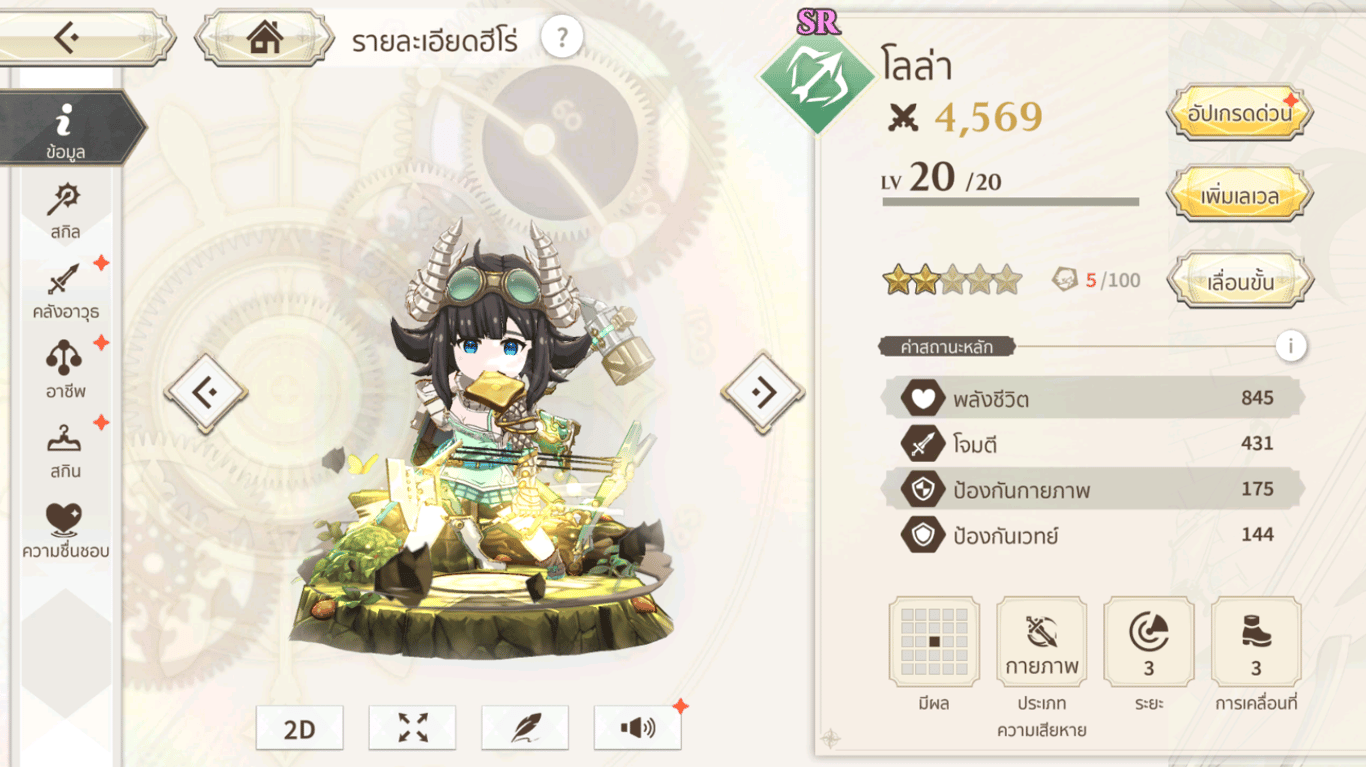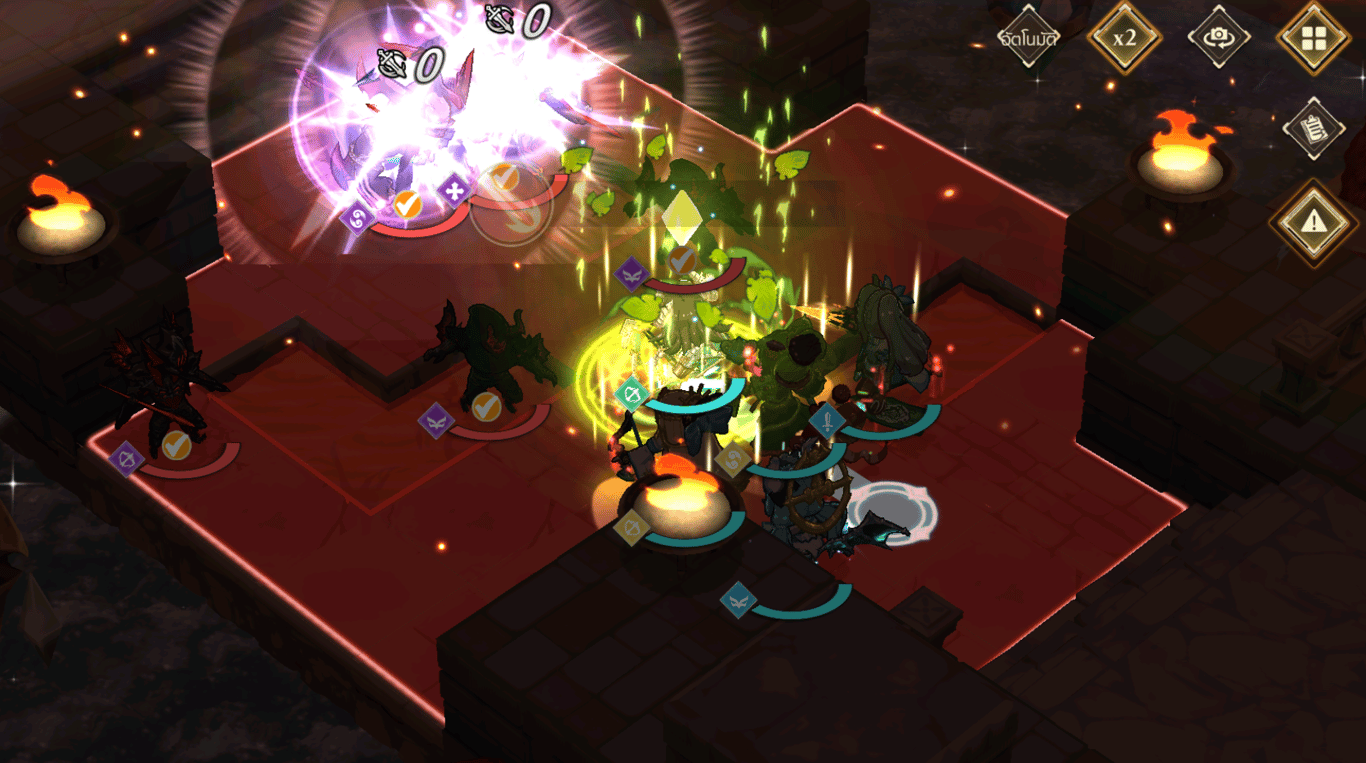 download game