Valiant Force II Character Guide System Event
Altima is 1 of 3 free tanks after completing the SSR tutorial from Valiant Force 2. She has the ability to increase magic defense. Along with healing teammates There are also links that can give the link a chance to hit.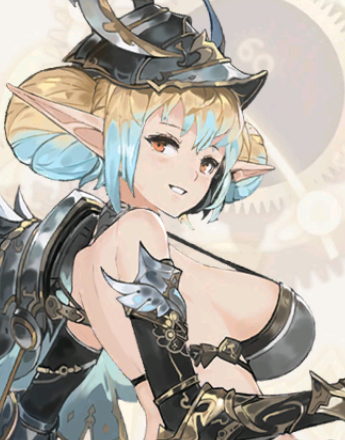 Altima's Unique Skill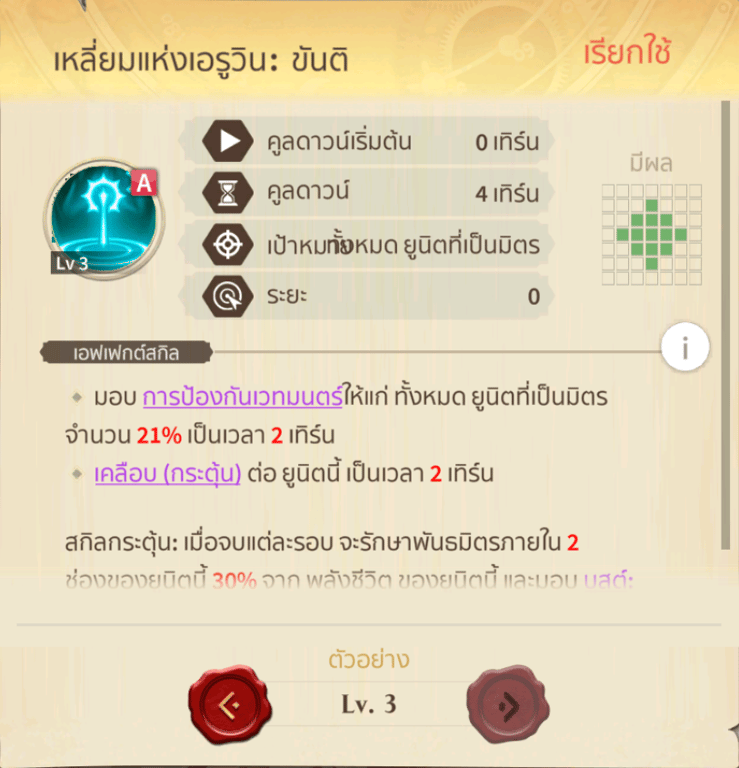 Facet of Eruvyn : Patience
Initial Cooldown: 0 turns
Cooldown: 4 turns
Target: All friendly units.
Range: 0
Max Skill Level: 3


Skill effect
grants

magic protection

Gives 21% to all friendly units for 2 turns.

Coat (boost)

against this unit for 2 turns.

Skill Boost: At the end of each round will heal allies 2 This unit slots 25% of life force of this unit and give

Boost

: attack power (5.83% for a time 2 turn (encourage 1 Once per turn, Max Stim: 2)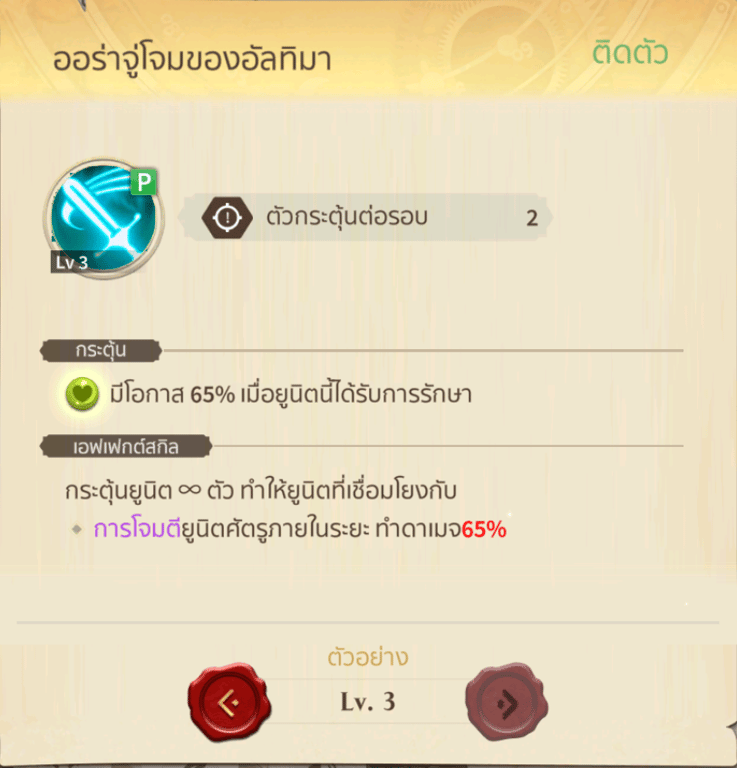 Altima's Attack Aura
Actuators per round: 2
Has a 65% chance when this unit is healed.


Skill effect
Activates ∞ units, causing units associated with attacking enemy units within range to deal 65% damage.
Job Detail Ultima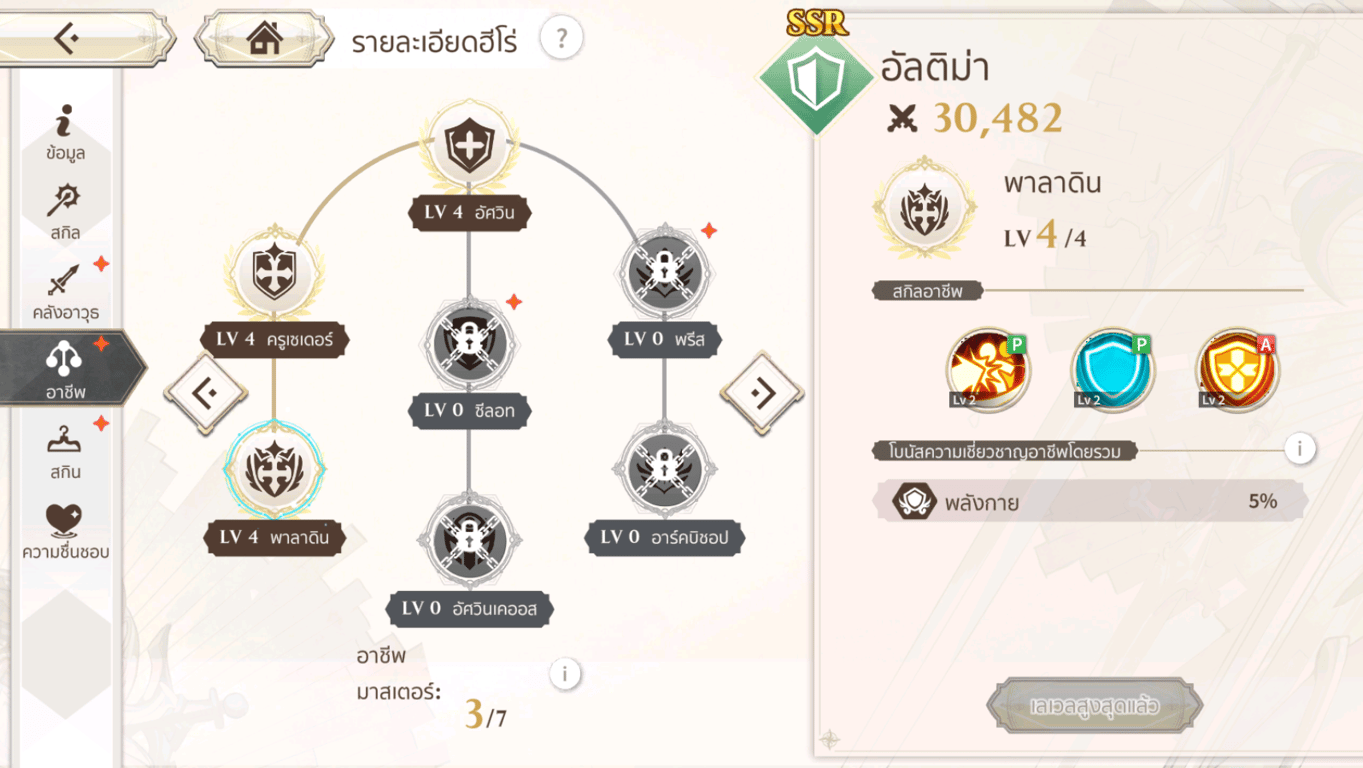 Ultima review
Recommended job: Paladin or Archbishop, recommending these 2 jobs because Paladins will make Ultima take more damage. In addition, the skill of this branch is also given a buff barrier to friends. Archbishops are more suitable for non-healing players. This build makes Ultima a semi-healer tank. And the healing skill of this job is quite powerful.
PVE content: for normal story stages Altima is a good tank. Because it has a unique skill that increases magic defense along with healing allies. which this skill makes us play very comfortably Without having to worry about not being healed in time. Plus, there's a link skill that gives Link and her a chance to hit. Let me tell you that the tank is thick, durable, not leg damage, definitely kills the enemy.
PVP CONTENT: In the Arena, Ultima is not very helpful in taking her home. Since she's just standing buffed, she doesn't walk at all, so she can't go out and take damage on behalf of her allies. As for the offensive team, she is used to endure heavy damage. It's quite good.
Recommended team: Because Altima is a tank. Therefore making it possible to play with any team, such as Ultima, Eleanor, Jenny, Vincent or Elise and Madeleine, this team will have a link that gives you the opportunity to remove friends. to hit 2, Altima and Vincent or Elise Which makes doing damage to pass that level definitely not lacking
Recommended item set
R-Rank Items : Amity Set 4pcs + Protection Set 2pcs
R+ Items : Faith Set 4pcs + Defense Set or Severe Set 2pcs
Rank SR items: *Intuition Set or **4 Anti-Set + 2-Piece Defense Set

*Intuition Set – Gives Eleanor a normal hit with a 20% chance to dodge when more than 90% health.
**Opponent Set – Makes Eleanor's health below 30% get 1 stack of Final Victory buff (anti-death) not working
Altima's Profile
| | |
| --- | --- |
| sex | female |
| height | 199 cm. |
| weight | 87 kg. |
| place of birth | Krisalbeit Eruvas (Feldria) |
| like | Catch butterflies, take care of Emilia, read a book. |
| do not like | When her personal space is invaded, Emilia is in danger, lost, trapped in the dark. |
| series | high elf |
Story
Name: Altima Nureal
As a protector of good friends and the High Priest of the Eruwin Church, Emilia Altima has done her best. Without letting her introverted and shy nature be an obstacle.

to act In spite of this, Altima worked hard to achieve the highest privileges a knight of Glenroth could ever imagine.
favorite group
Favorite group bonus
Screen Shot Altima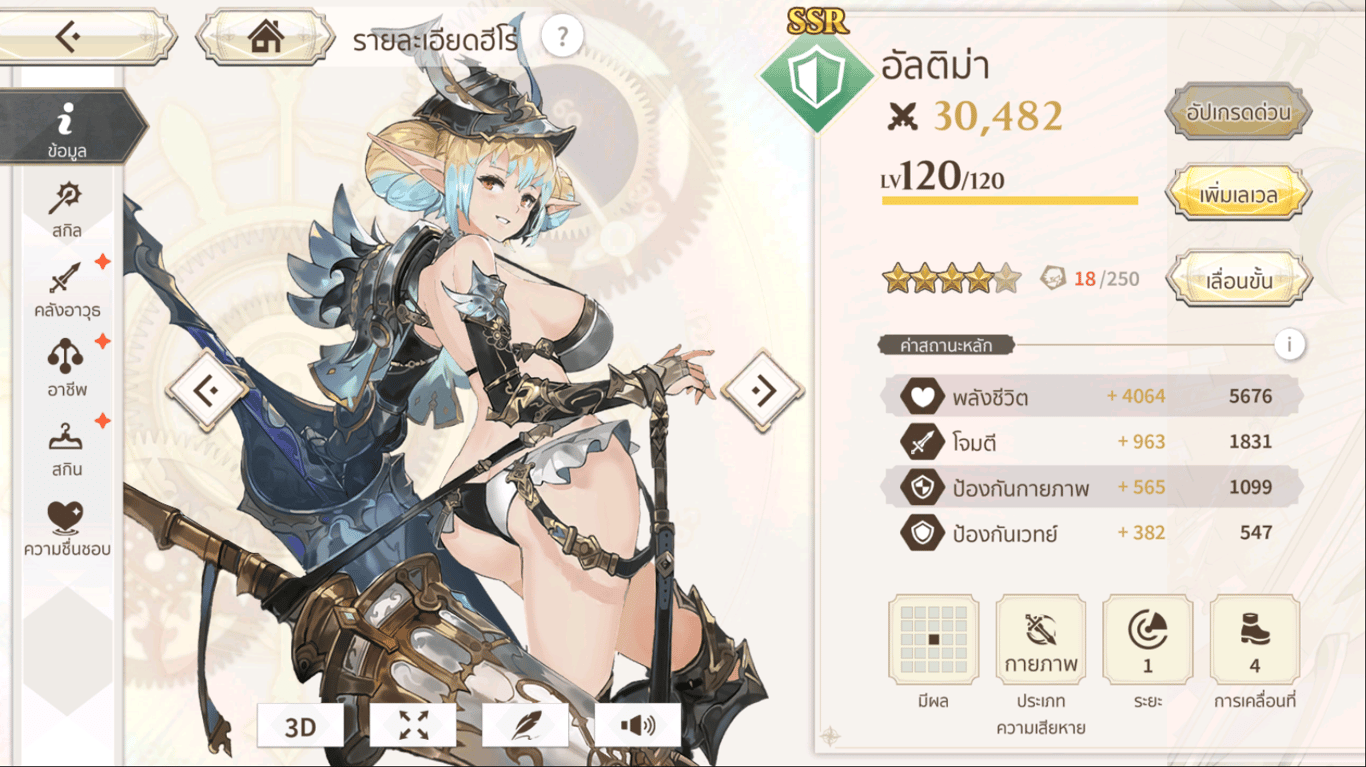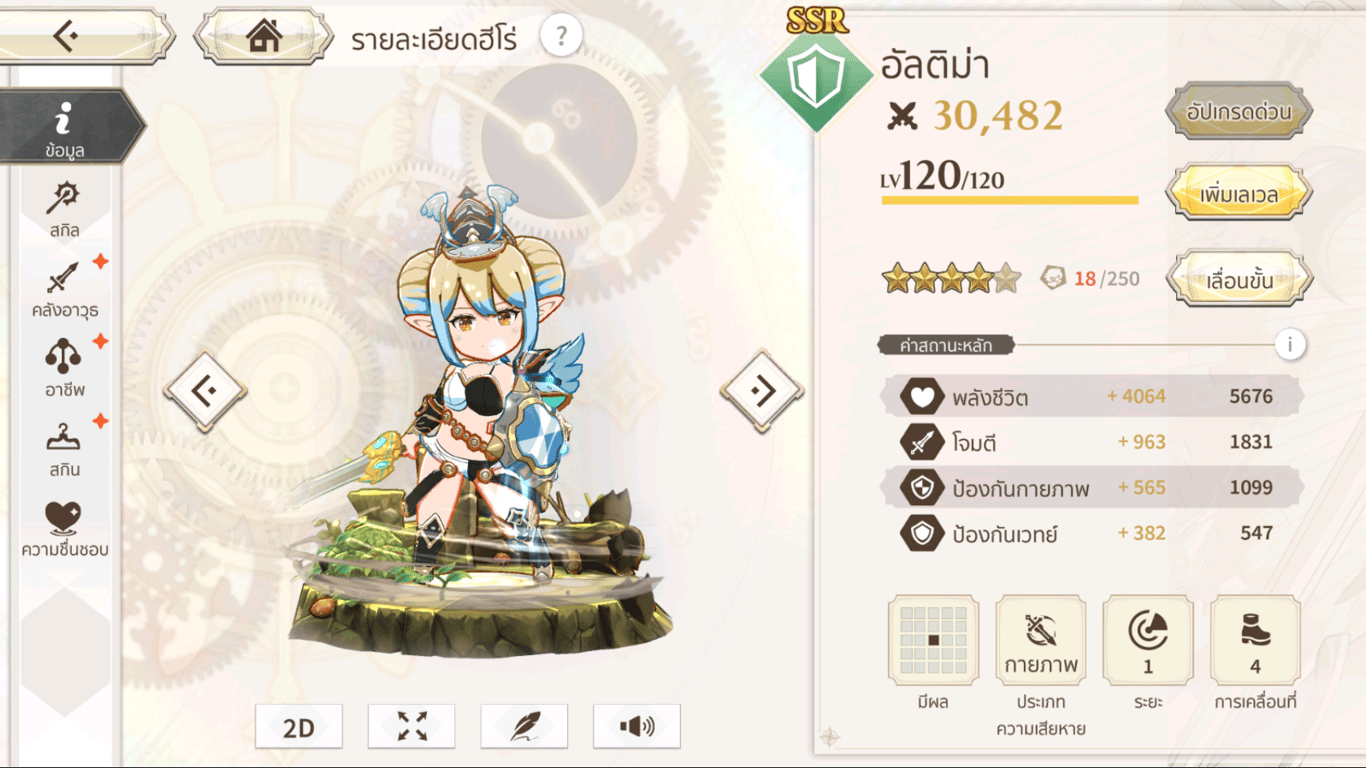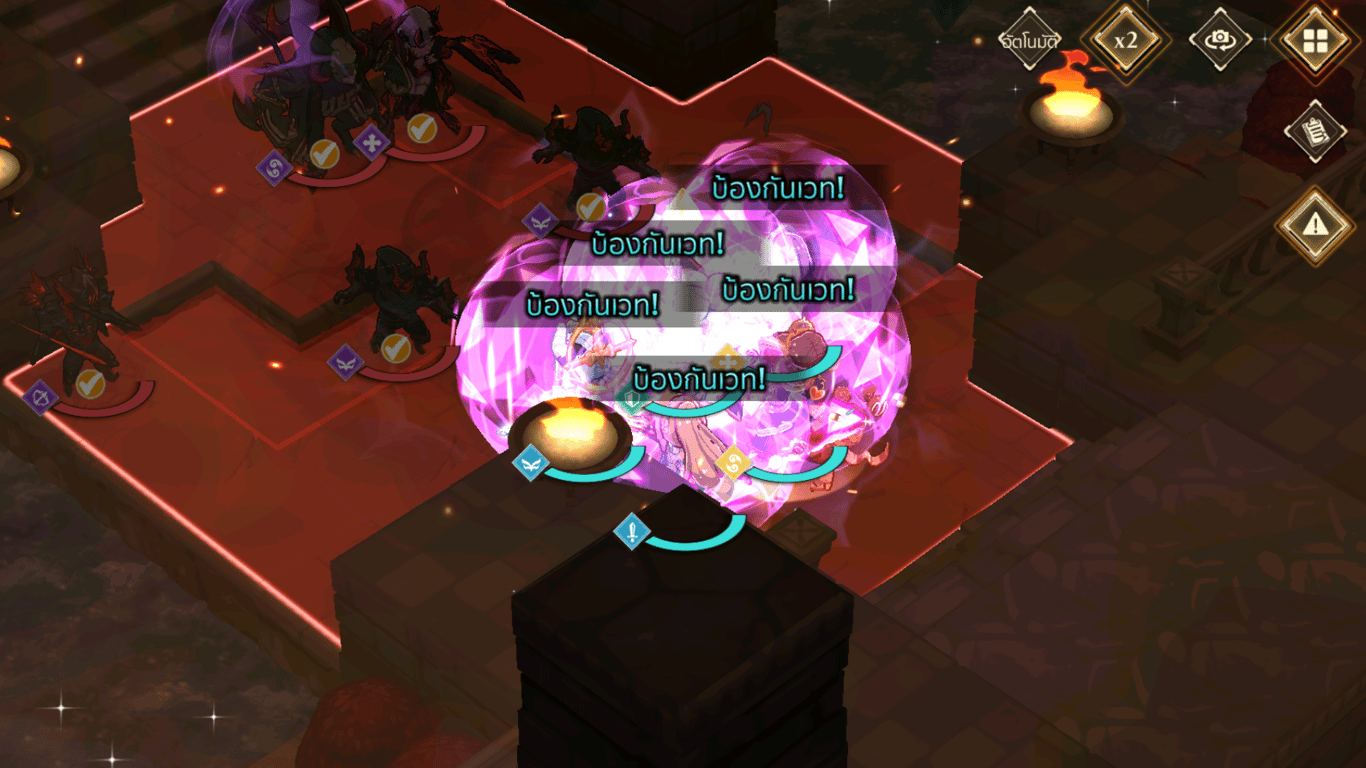 download game