Valiant Force II Character Guide System Event
Eleanor (Eleanor) is a new SSR character that requires Gacha in order to get her. Eleanor is a character in the healer class. that has the ability to stand out from other healers besides healing Can give a barrier, increase defense, and prevent critical hits for 1 character on the team, which is considered another character in the healer class that has a very complete ability.
Eleanor's Unique Skill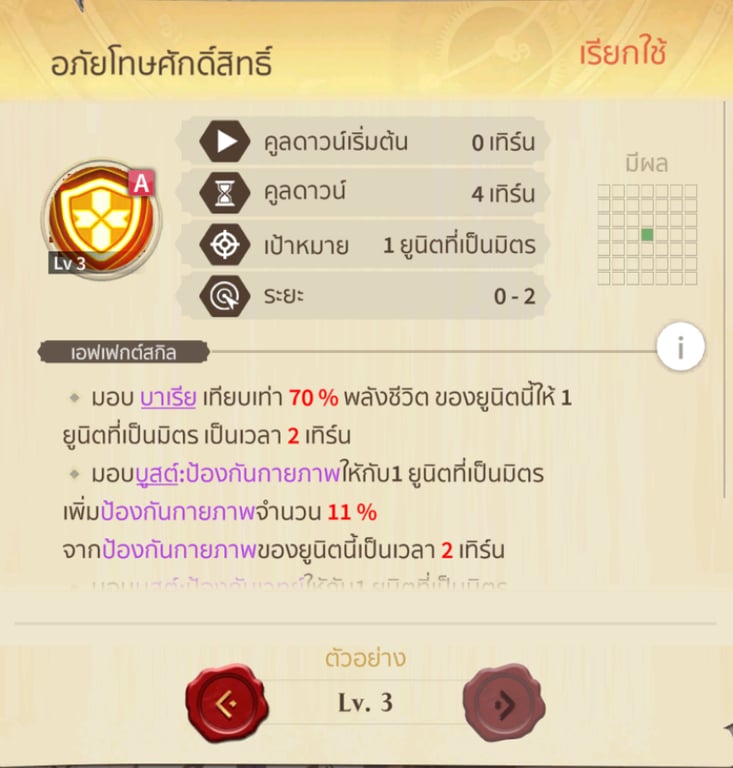 Holy pardon
Initial Cooldown: 0 turns
Cooldown: 4 turns
Target: 1 friendly unit.
Distance: 0-2
Max skill level: 3

Skill effect
Gives

a barrier

equal to 70% of this unit's health to 1 friendly unit for 2 turns.
Gives 1 friendly unit a 11%

Boost

: Physical Defense for 2 turns.
Gives 1 friendly unit a 23%

Boost

: Magic Defense for 2 turns.
Gives a 56.25%

Boost:

Critical Resistant to a friendly unit for 1 turn.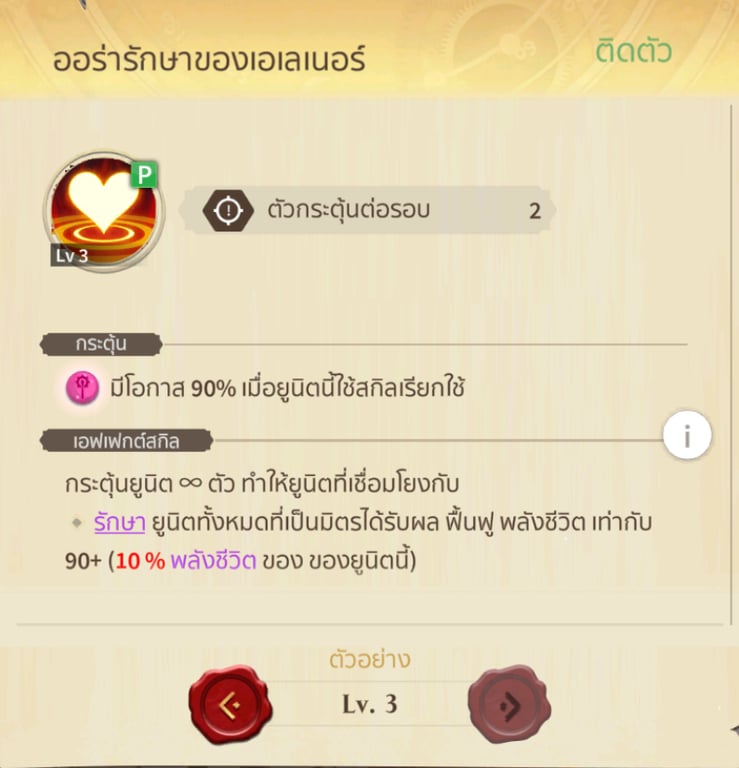 Eleanor's Healing Aura
Trigger per round: 2
Has a 90% chance when this unit uses an active skill.

Skill effect
Activates ∞ units, causing all friendly units linked to

Heal

to take effect. HP regen is 90+ ( 10% this unit's HP ).
Job Detail Eleanor (Eleanor)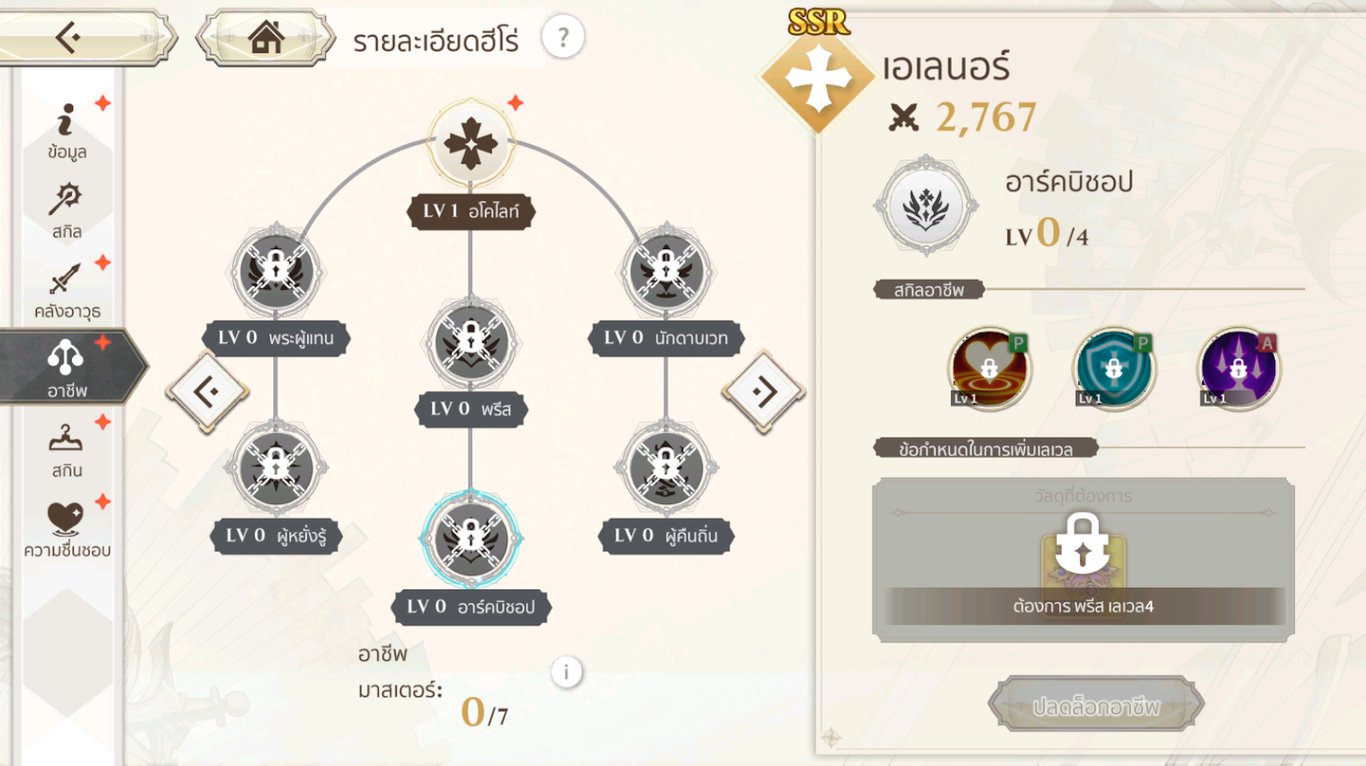 Eleanor review (Eleanor)
Recommended Job: Archbishop, who recommended this job because it gives Eleanor the ability to remove Abnormal Status. and grants a buff that can prevent abnormal status to teammates This made it possible to cover up the weakness that Eleanor did not have abnormal status protection skills.

PVE content: Eleanor is a character that can cause miscarriages in our team to be much stronger. Makes the time when we abort, we go out to receive damage instead of the characters on our team even longer. And also has the ability to grant buffs that can prevent abnormal status to teammates again This buff makes playing difficult story stages easier, such as 12-9 and 20-5, where the boss will stun our team when the health drops to a certain point.

PVP Content: In the Arena, Eleanor is still a character that can be used well as well. Because her unique skill will give the character a lot of barriers. Which, if played with a reflection like Faye and Reiner, is very scary. because it will make the damage that is hit very little But it was reflected back very strongly.

Recommended teams: Eleanor is a character that can go with any team, such as Faye, Eleanor, Vincent, Jenny Madeleine.
Recommended item set
R-Rank Items : Amity Set 4pcs + Protection Set 2pcs
R+ Items : Faith Set 4pcs + Defense Set or Severe Set 2pcs
Tier SR Items : Descendant Set* or Opponent Set** 4pcs + Defense Set 2pcs

*Intuitive Set – Gives Eleanor a normal hit with a 20% chance to dodge when more than 90% health.
**Opponent Set – Makes when Eleanor's health is below 30%, get the last standing buff (anti-death) 1 stack. but if get killed by one hit set effect will be not working.
Eleanor Profile
| | |
| --- | --- |
| sex | female |
| height | 170 cm. |
| weight | 60 kg. |
| place of birth | Erran Gach (Cyron) |
| like | Pranks, music and dancing |
| do not like | Long, boring meeting |
| series | apostle |
Story
Name: Eleanor Lashin
Eleanor came from many women who served in the sovereign and were trained from a young age to be confessors.
Her noble blood not only gave her prestige. But she also has innate strong potential. Until she became the youngest of the Cyron to become a radiant disciple.
After passing the tests and rigorous rituals of the Deva State who knew her They are familiar with academic abilities. Her unshakable determination and strong moral beliefs.
who believed that these were the reasons why she was the perfect apostle to the people of Cyron.
favorite group
liking bonus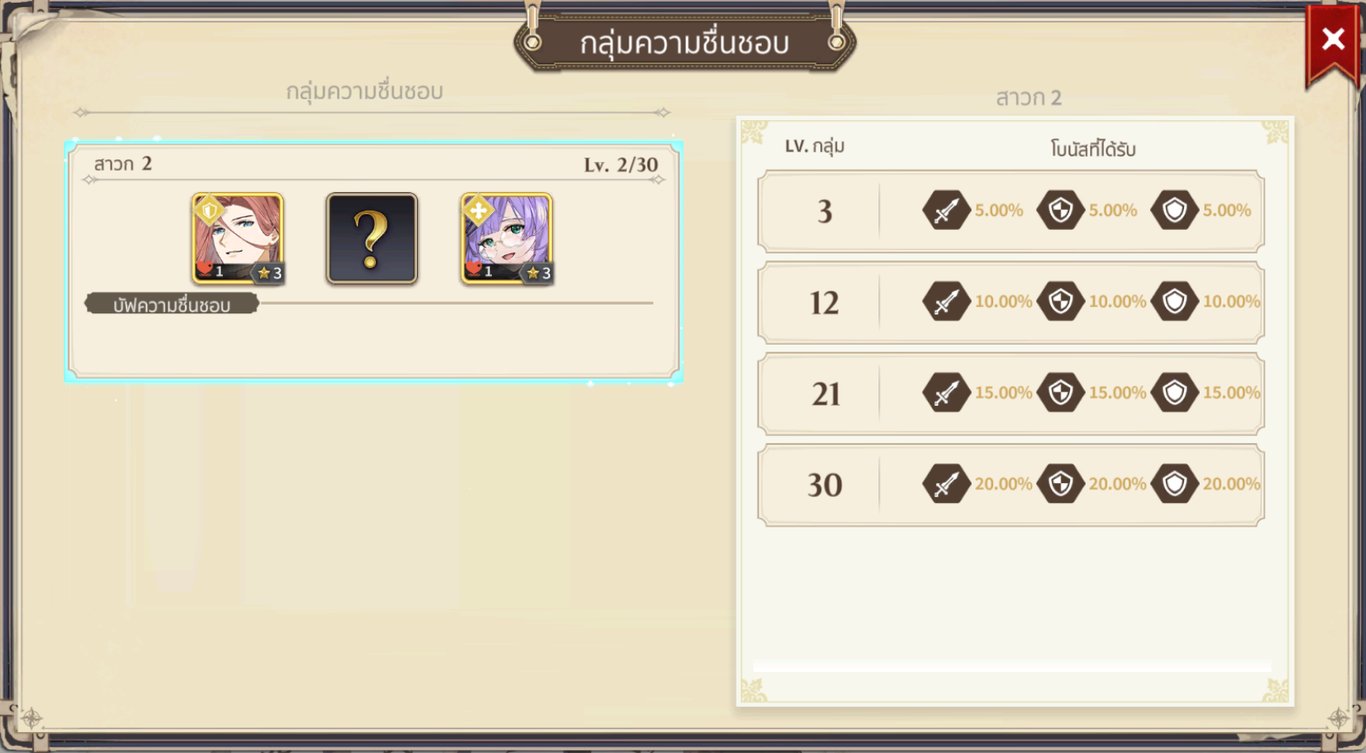 Screen Shot Eleanor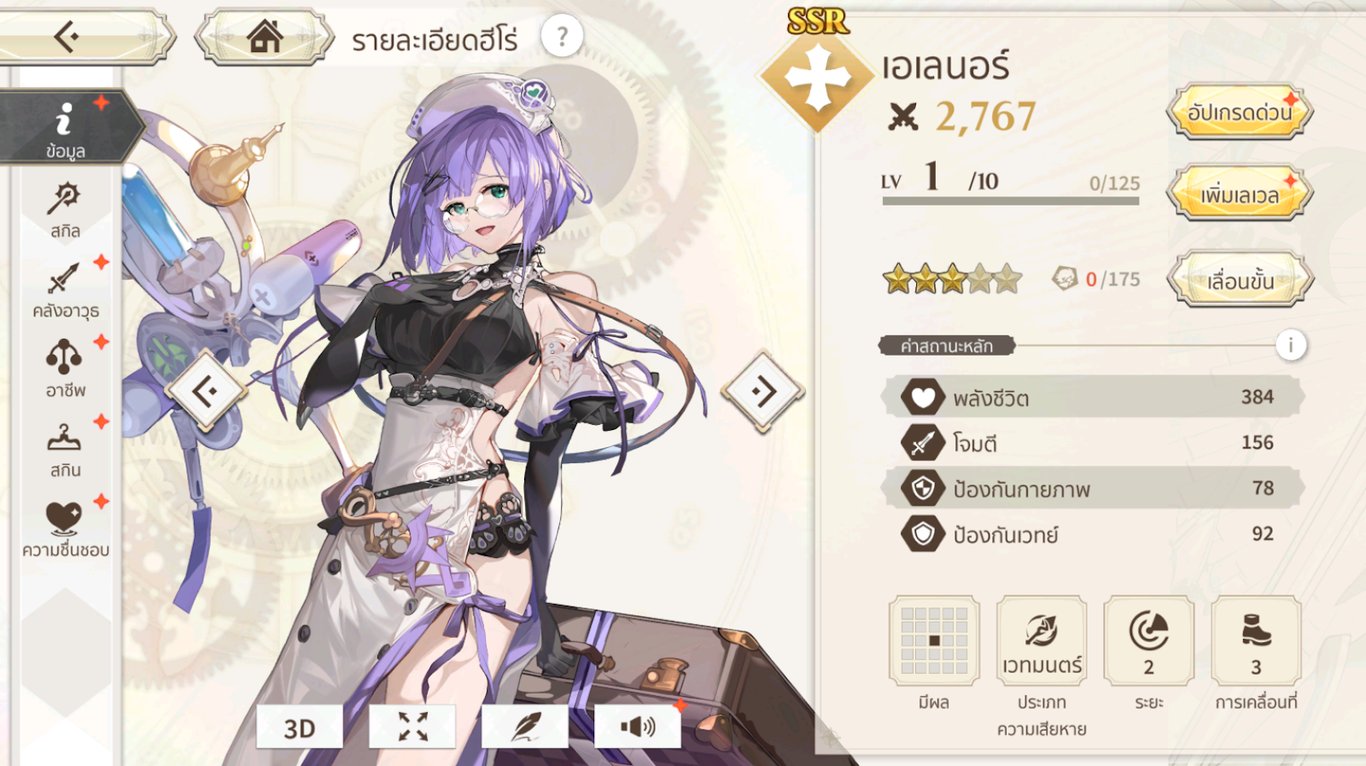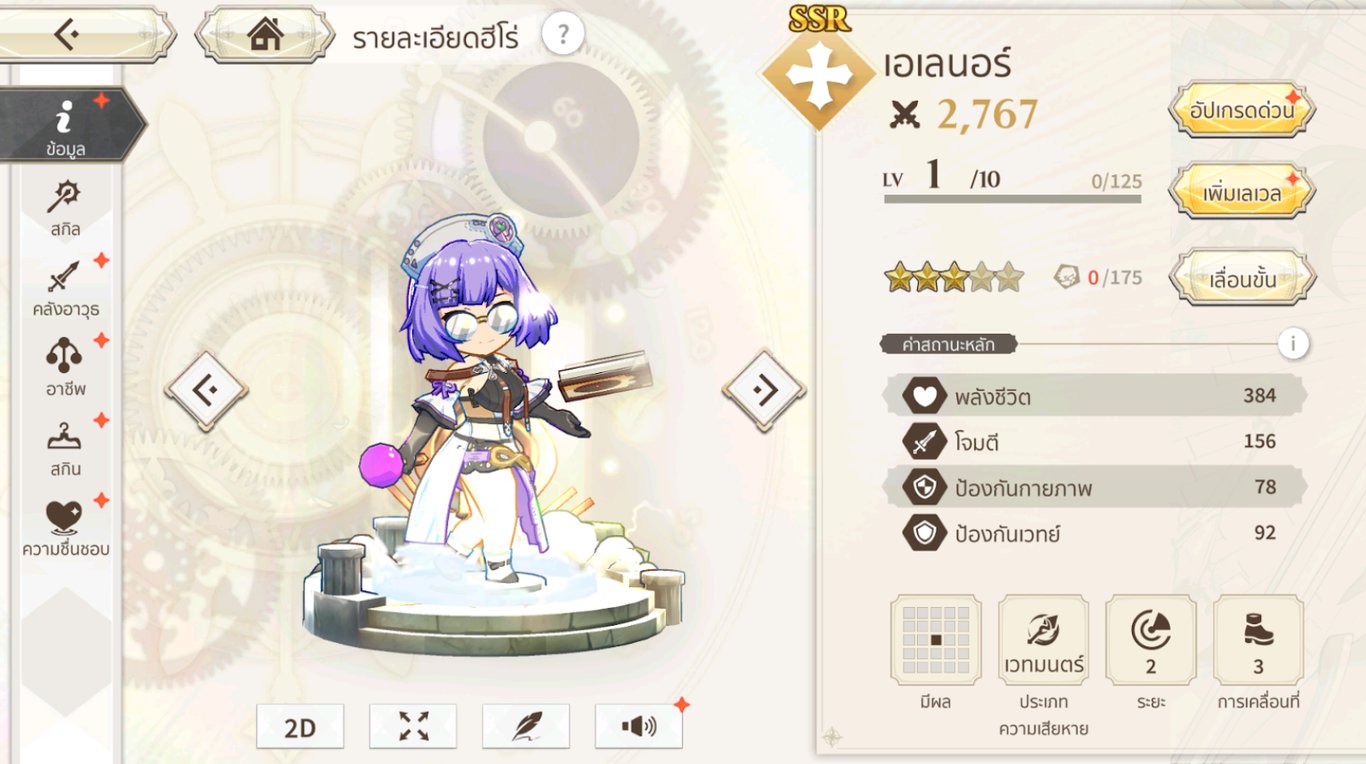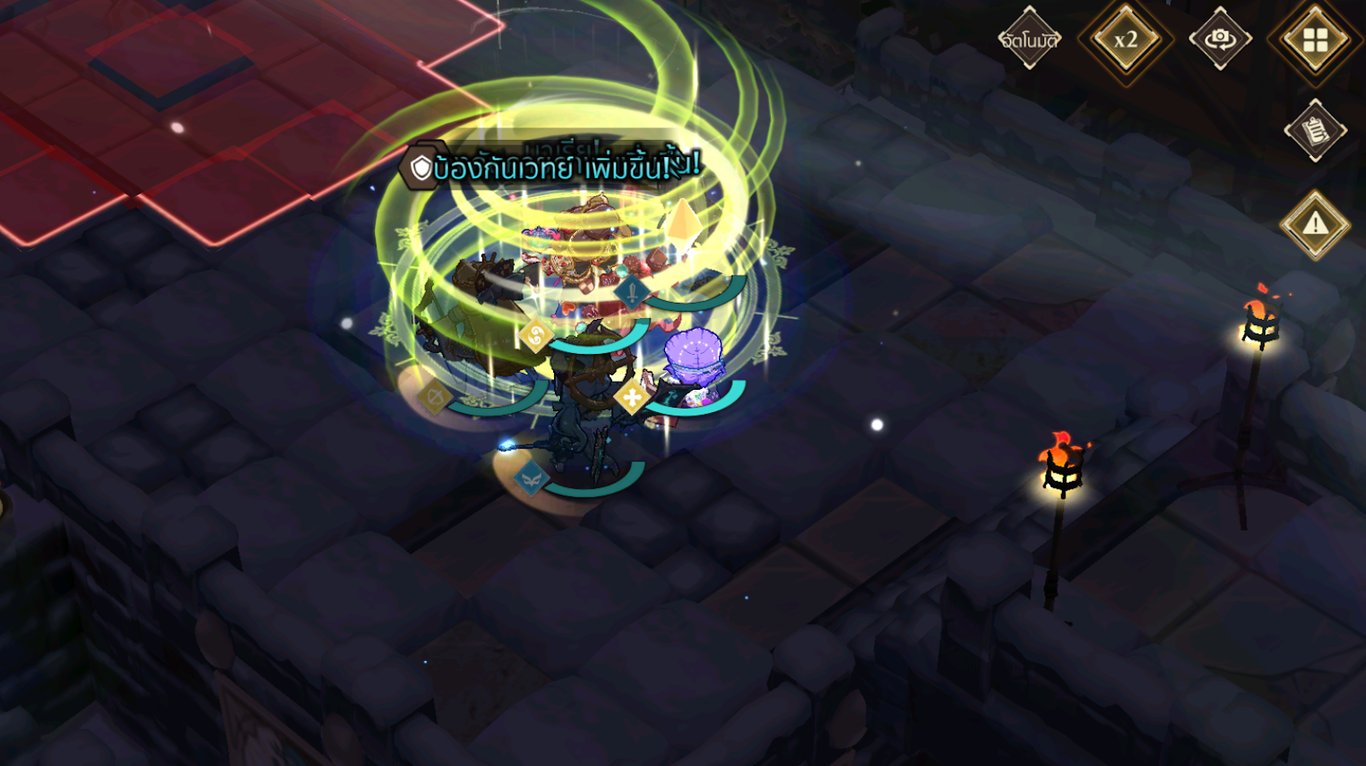 download game