Valiant Force II Character Guide System Event
Zedda is an SSR class mystic character from Valiant Force 2. Her ability is capable of placing a poison pit in the selected location. and causes the enemies in the Poison Pool to be locked into their legs and reduce their magic defense. She also has a healing skill link for her teammates.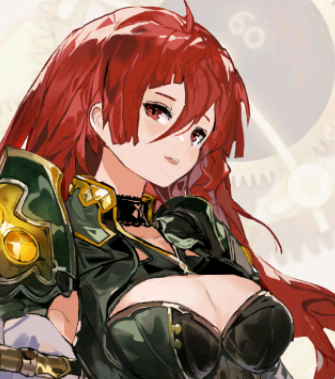 Table of contents
Zedda's Unique Skill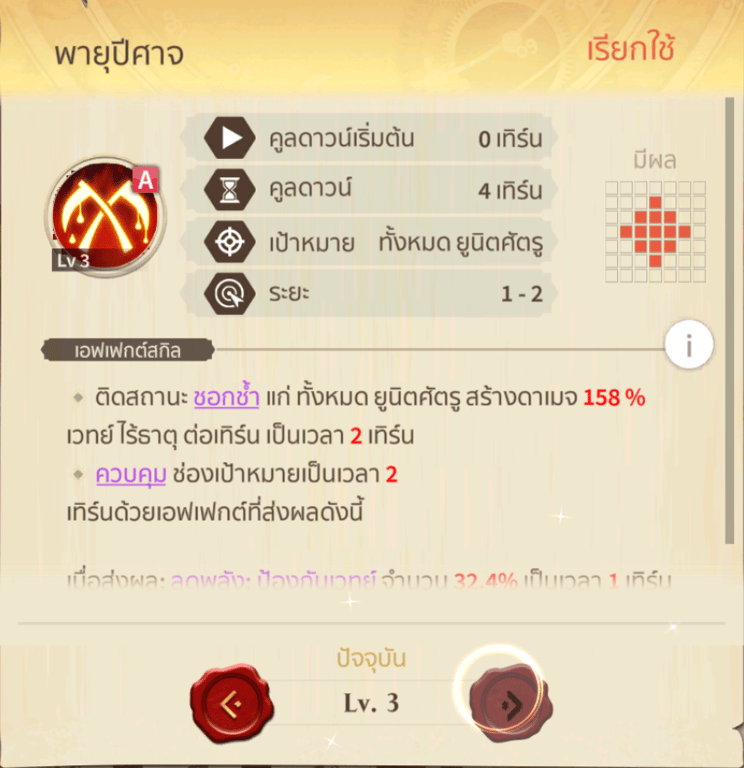 devil storm
Initial Cooldown: 0 turns
Cooldown: 4 turns
Target: All enemy units
Phase: 1-2
Max Skill Level: 3


Skill effect
Applies

Trauma

to all enemy units, dealing 158% neutral magic damage per turn for 2 turns.

Controls

the target's tiles for 2 turns with effects that apply:

On effect:

Decrease

:Magic Defense 32.4% magic defense for 1 turn.
Has an 80% chance to

inflict Root

on all enemy units for 1 turn.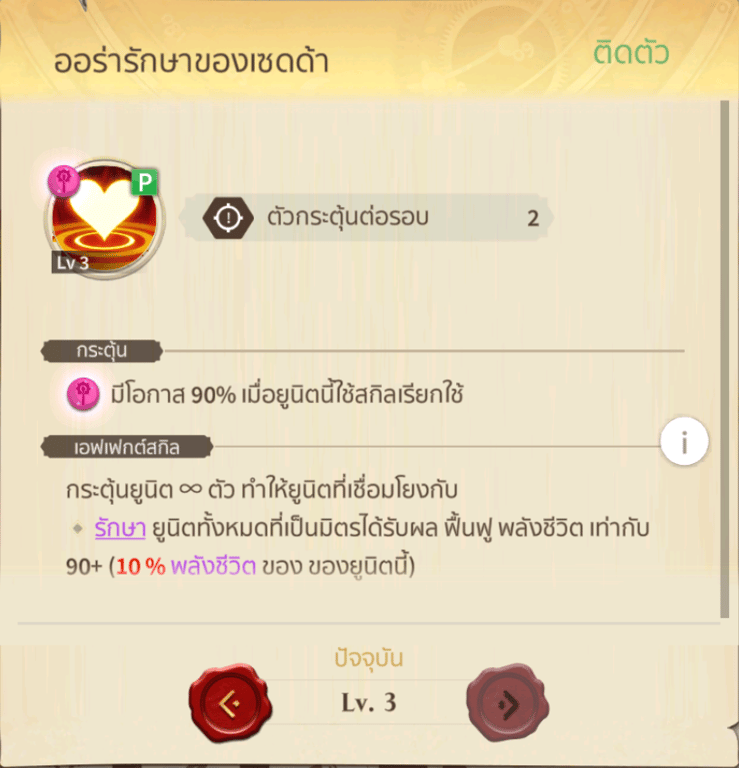 Zedda's Healing Aura
Actuators per round: 2
Has a 90% chance when this unit uses an active skill.


Skill effect
Activates ∞ units, causing all friendly units linked to Heal to have 90+ HP regen ( 10% of this unit's Health ).
Job Detail Zedda
review of zedda
Recommended Job: Warlock, because going into job will make Zedda stand out in applying more debuffs. For example, putting poison from passive skills or missile skills has a chance to cause the hit to be stunned or dumbed, etc.
PVE CONTENT: Zedda is very good at bosses with more than 1 grid size as her Poison Pot skill increases the size of enemies. Poison stacks even more. As for clearing normal monster checkpoints, she is also good. With the effect of the Poison Pool skill, when an enemy is stepped on, there is a chance of being locked into the leg. So it allows them to deal damage from a distance for free. and the enemy cannot walk and attack
PVP CONTENT: Zedda in the Arena is a bit chaotic too. Warlock skills that have fired missiles have a chance to apply a debuff, stun or silence to enemies. So there is a chance to make 3 enemies unable to do anything in 1 turn.
Recommended team: A team to play with Zedda would be a magic team like Altima, Elise or Vincent, Jenny, Madeleine and Zedda. Weak to cause enemies to take more damage. It is also poisonous. Then combo with Zedda to place a Poison Pit that reduces Magic Defense. Finally finished with a shot from Madeleine. This combo can kill the boss within 1 turn.
Recommended item set
R-Rank Items : Attacker Set 4pcs + Amity Set 2pcs
R+ Rank Items : *4 Physical Strength Sets + 2 Brilliant Sets
Rank SR Items : **4pcs Cunning Set + 2pcs Fury Set
*Power set will grant 35% attack power buff, which will make Zedda deal more damage.
**Because Zedda is a long-range damage Putting 4 pieces of boiling water is not worth it. Causing a clever set to be used to increase the chance of critical hits
Profile
| | |
| --- | --- |
| sex | female |
| height | 169 cm. |
| weight | 66 kg. |
| place of birth | Cromwell Astilan (Kingvalon West Pine Kingdom) |
| like | Inventing new spells, reading, searching for new magic materials. |
| do not like | The moth, the hypocrisy, the roller coaster, the hardened and unwavering attitude. |
| series | Tampla warriors |
Story
Name: Zedda Runefell
Zedda has a reputation for being Westcott's lawbreaker. Arcanarium She was constantly researching unique magic, causing her master to resent her eccentricity. Despite its dubious history But Zedda showed an unparalleled ability.

which made her different from other students Zedda's charming personality and sharp wit. Often judged by others as arrogant and arrogant
favorite group
Coming Soon!
Favorite group bonus
Coming Soon!
Screen Shot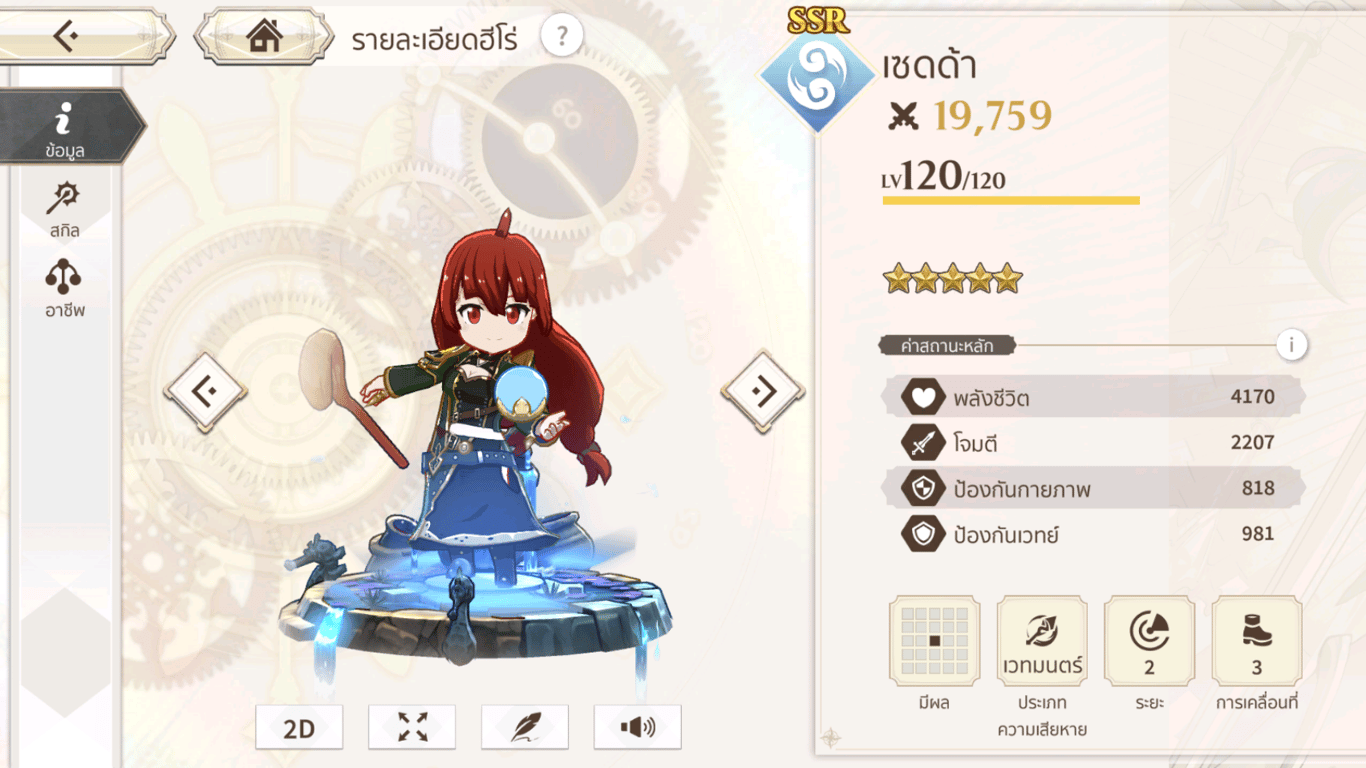 download game